Learning Opportunities: Stakeholders for Systems Thinking, Tobacco Cessation, Health Navigation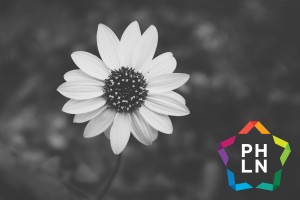 This spring, mark your calendars for some live trainings in person and online from Region 7 and Region 8 and a live webinar from Region 9.
Leverage the Law to Improve Health!
Live webinar April 12: The Northern Nevada Alliance for Health and Justice (NNAHJ), is a medical-legal partnership (MLP) that address health-harming civil legal needs at a community health clinic in Reno, Nevada. This MLP is a three-pronged approach to address health-harming civil legal issues. The NNAHJ provides legal consultation, direct legal representation, and community orientated legal education clinics. At first glance, the need for civil legal services at a health center may seem unnecessary; however, many legal problems can threaten stability and interfere with health outcomes. Identifying civil legal problems is not easy. This Public Health Echo will cover generally what are MLPs, the Northern Nevada Alliance for Health and Justice, and how to issue spot in habitability and landlord/tenant problems.
Building Systems Thinking Capabilities in Public Health: Aligning Stakeholders for High Impact Action
Live Pre-Conference Session April 22 in Des Moines, IA: Public health professionals need concrete, actionable tools for aligning and engaging stakeholders to achieve high-impact action with the whole system in mind. Systems Practice provides a method to "gain clarity" on the system; pushing beyond the immediate problems to understand, and map, the patterns and relationships that enable, or inhibit, our vision for a healthy system. With this deep and comprehensive understanding of context, we are then able to identify key areas of leverage within the system, and the opportunities to monitor, learn, and adapt along the way.
This course is designed to facilitate learning through relevant, hands-on application of the tools, processes and mindsets essential for adopting systems thinking in public health.
Population Health in Action: Denver Health & Tobacco Cessation
Tobacco is the leading cause of premature death and disability in nearly all communities. Denver Health has made a concerted effort to utilize population health strategies to reduce the number of adult smokers in their community and these efforts have paid off with the prevalence of adult smokers falling from 27% to 20% during the course of their cessation programs. So how did Denver Health go about effectuating such a positive change? This video will provide an overview of the population health strategies Denver Health utilized to enhance their tobacco cessation programs and produce effective and measured results.
Level 1: Health Navigation Fundamentals (Online or In-Person)
Online Course 4/1/2019 – 5/24/2019: Topics in this comprehensive training for navigators include patient communication, health promotion, professional conduct and motivational interviewing.