Learning Opportunities: Persuasion and Negotiation, Children's Environmental Health, Neonatal Abstinence Syndrome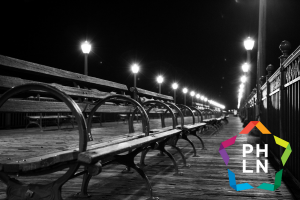 The Public Health Learning Network is excited to share these three live learning opportunities from Region 4 and Region 7.
Sizzling Summer Series Part 1: Introduction to Persuasion and Negotiation
Live webinar June 24: This webinar will focus on increasing your confidence in conflict and negotiations, and serve as the basis for webinars 2 and 3.
For more information on this or similar learning opportunities, email us at trainings@hrh.org.
Children's Environmental Health: More Than Smoke and Mold
Live webinar June 13: The World Health Organization (WHO) estimates that more than 1 in 4 child deaths could be prevented by cleaning up the environment. Because of their developing bodies and minds, children can be at greater risk of harm to environmental toxicants than adults. This broadcast will provide information on common sources of environmental hazards in the air, water, and even in our homes and schools. Viewers will learn how to offer evidence-based, practical advice to families, schools, and communities to promote a healthy environment.
Neonatal Abstinence Syndrome (NAS) Training
In person class June 27: Lily's Place executive team aims to train professionals and practitioners on the occurrence, symptoms, and complexities of Neonatal Abstinence Syndrome (NAS). In addition to medical and therapeutic information regarding infants with NAS, Lily's Place will detail the role of behavioral health support and services for families and caregivers. Lily's Place is currently piloting a program for the state of West Virginia which allows mothers to room in with their infant while at Lily's Place – the findings and expected outcomes of this program will be expanded upon during training presentations.