Learning Opportunities: Native Hawaiian Health, Tobacco Cessation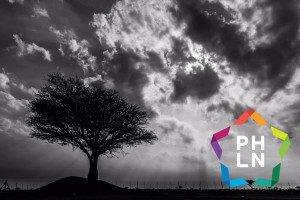 This week, learn with the Public Health Learning Network about Native Hawaiian Health with Region 9, and about tobacco cessation with Region 8.
Native Hawaiian Health and Wellbeing: Progress and Recommendations
Live webinar April 26: Papa Ola Lokahi has completed the recent task of the 2016-2018 re-assessment of indicators from the E Ola Mau a Mau needs assessment. The initial E Ola Mau assessment was done in 1985 when the Native Hawaiian Health Care Improvement Act was being implemented. Papa Ola Lokahi was formed and now continues to monitor the health and wellbeing of Native Hawaiian people, their communities in Hawai'i and throughout the United States. Link to key references found at www.papaolalokahi.org.
Learning Objectives:
1. Review the findings and outcomes of the 2016-2018 the E Ola Mau a Mau assessment report.
2. Summarize progress made since 1985 in improving the Native Hawaiian Health.
3. Discuss recommendation and strategies to expand the process of improving Native Hawaiian health and wellbeing (Mauli Ola)
Population Health in Action: Denver Health and Tobacco Cessation
Tobacco is the leading cause of premature death and disability in nearly all communities. Denver Health has made a concerted effort to utilize population health strategies to reduce the number of adult smokers in their community and these efforts have paid off with the prevalence of adult smokers falling from 27% to 20% during the course of their cessation programs. So how did Denver Health go about effectuating such a positive change? This video will provide an overview of the population health strategies Denver Health utilized to enhance their tobacco cessation programs and produce effective and measured results.
After the webinar, participants will be able to:
Describe the population health strategies Denver Public Health used to reduce adult smoking prevalence