Learning Opportunities: Motivational Interviewing, PrEP, Systems Thinking, Collaboration, Messaging, Teen Pregnancy and STI Prevention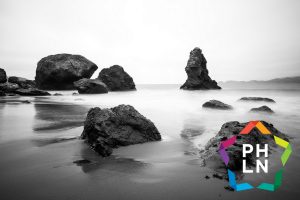 May brings public health learners a bounty of professional development opportunities. Learn with Regions 1, 2, 3, 4, and 9 in a variety of modalities.
Motivational Interviewing in Action
In-person Workshop May 1: Motivational Interviewing is a communication style which aims to ignite a person's intrinsic motivations to either change a behavior, make a decision, or become a better version of oneself. In this full-day introductory workshop, participants will learn the relational component of motivational interviewing: evocation, compassion, partnership, and acceptance. Special attention will be paid to naming and describing the skills of motivational interviewing: open ended questioning, affirming, reflective listening, and summarizing. Participants who complete the introductory training will gain the knowledge necessary to talk about motivational interviewing with others, and will leave with a new set of skills to begin practicing individually.
Scaling Up PrEP Care to End the HIV Epidemic
Live webinar May 6: The federal government is launching an initiative to end the HIV epidemic by 1) increasing the number of US Americans who know their current HIV status, 2) increasing the number of US Americans with HIV infection who are effectively treated and have sustained viral suppression, and 3) rapid expansion and reduced racial/ethnic disparities in PrEP provision to the estimated 1.2 million US American with sexual and injection behaviors that place them as substantial risk of HIV acquisition. This webinar will discuss what PrEP is, indicators for its use and how health departments can support its expansion and effective use.
Systems Thinking for Public Health: An Introduction
Live webinar May 7: Join Region 2 Public Health Training Center for the May Log-in2Learn webinar on May 7th, 2019 from 12:00 PM to 1:00 PM ET. The title of the webinar is "Systems Thinking for Public Health: An Introduction" presented by Jacqueline Merrill, PhD, MPH, RN, Professor of Nursing in Biomedical Informatics at Columbia University Irving Medical Center.
Learning Objectives:
Define a system
Explain why systems thinking is important for public health
Describe three tools for systems thinking
Mobilization Through Collaboration
Live Webinar May 10: On August 25, 2017, the CDC notified state and local health districts of Hepatitis A outbreaks in multiple states among people who are homeless and/or use drugs via injection or non-injection (CDC, 2018). A large health district proactively implemented a program to vaccinate the county's homeless population. This public health initiative was mobilized within two weeks due to the existing immunization outreach capacity and the capability to capitalize on existing collaborations with organizations affiliated with the homeless population
Climate Change & Asthma Summit 2019
Live event May 14: Presentations and cross-sector discussions for public health, health and climate change professionals, those interested in learning more and champions!
Communicating Across the Aisle: Messages that Resonate Across Divergent Perspectives
In-person Workshop May 17: This one-day workshop invites leaders and partners in population health efforts to uncover their own "natural" preferences, alignments and tendencies to better understand how these help or hinder their ability to communicate effectively with those that express different positions or perspectives. Participants will practice moving past positions and towards genuine, authentic dialogue to find common ground to affect policy change and other areas of influence. The workshop strives to create a safe space to learn and practice communication strategies that encompass features of civil discourse, conversational capacity and meaningful connections.
Teen Pregnancy and STI Prevention for Nevada
Live ECHO Clinic May 30: Join the Nevada Primary Care Association, Community Health Centers, and Project ECHO Nevada as we share information about the evidence-based programs offered to adolescents and parents/caregivers. Let's identify ways to collaborate within our communities to address, and take action for this important adolescent health issue.