Learning Opportunities: Reproductive Justice, Cultural Humility, Evidence-Based, Therapy Animals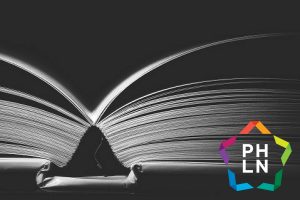 This week, the Public Health Learning Network is sharing a variety of learning opportunities for the public health workforce. Region 4 and Region 5 host a live webinar, Region 8 is opening up a live online course, and Region 6 has released a self-paced course.
Reproductive Justice 101
Live webinar July 24: The rate of maternal mortality has more than doubled since the Pregnancy Mortality Surveillance System was implemented by the Centers for Disease Control and Prevention. Despite significant increases in programming and efficiency of care over the last three decades, vast disparities persist in maternal mortality rates for women of color. Join us as the Executive Director of SisterSong, Monica Simpson, leads a training on the principles of Reproductive Justice and how health professionals can use this framework when working with pregnant and new moms.

 Applying Cultural Humility with Effective Community Engagement to resolve Environmental Health Issues
Live webinar July 31: Learning objectives:
To understand how stressors, mistrust and using community humility contribute to resolving environmental issues.
To incorporate methods to train the community based on the examples of community project examples.
To be able to describe the various community groups included in the various community project examples.
Evidence-Based Public Health – Fall 2019
Online course 9/4/2019 – 11/13/2019: The Rocky Mountain Public Health Training Center is offering an opportunity for public health professionals from around the country to participate in a unique, online training series, which covers core concepts like: defining public health issues, conducting community assessments, prioritizing options, and evaluating program and policy impacts.
Participants will watch recorded lectures and complete homework assignments and then attend online live learning sessions. A facilitator will lead guided discussions and activities related to the online content with the cohort of participants.  A topic expert will also be on hand to answer questions and engage in the discussion. These sessions will provide an opportunity for participants to connect evidence-based decision making concepts to their daily work.
This online course uses a flipped classroom approach. This gives you the opportunity to work through course content on your own time prior to connecting with a small group of peers during a live learning session. All from the convenience of your home or office.
Introducing Service, Emotional Support, and Therapy Animals: Benefits, Legal, and Ethical Considerations
Self-paced course: This course will provide public health professionals, students, Tribes and Tribal-serving organizations with information, tools, and resources on the use and function of Service Animals, Therapy Animals, Emotional Support Animals, and pets.