Learning Opportunities: Internal Health Equity, Youth Engagement,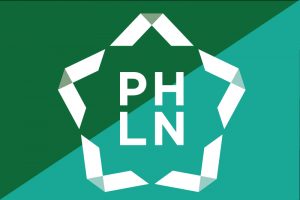 This week, the Public Health Learning Network is pleased to share an online webinar, course, and community of practice for those looking to enhance their knowledge in community linkages.
Changing Internal Practices to Advance Health Equity
Live webinar August 28: Changing organizational practices to advance health equity is a difficult task. But through using the Human Impact Partners' definition of health equity and theory of change, we can begin to minimize the barriers of change management. This webinar will feature Megan Gaydos, Project Director at Human Impact Partners, and will focus on methods that health departments can use to address power imbalances and other factors in order to advance health equity.

Social Justice Approach to Youth Engagement Fall 2019
Course 9/5/2019 – 10/24/2019: Social justice youth development combines intentional anti-oppressive practice with and for young people, with knowledge and skill building from youth development to support youth as they negotiate and disrupt the misuses of power in their lives. During this seven-week course, participants will be expected to critically analyze how power, privilege, and oppression operate in their own lives and participate in conversations regarding how they can disrupt systems of power that oppress young people. This course will offer a mix of critical reflection, skill-building, applied practice, and tools and resources that will enable participants to be an advocate for and with youth.
Clinical-Community Linkages Community of Practice
Community of Practice: This is a Community of Practice formed out of innovative work of the Regional Health Connector Program that was housed at Trailhead Institute and Colorado Health Institute. The RHCs are community members who connect the systems that keep their communities healthy – including primary care, public health, social services, and other community resources. This CoP will meet quarterly to broaden the workforce development and network that was begun in Colorado throughout Region 8 (MT, WY, UT, ND, SD, CO). We are looking for members who are interested in strengthening their community engagement, clinical engagement, and/or clinical-community linkages.