Learning Opportunities: Communications Strategies, Region 8 PH WINS, Health Navigation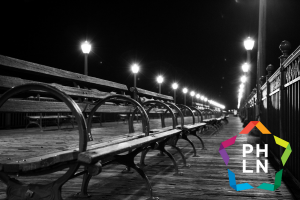 This July, Region 2 brings us a live webinar and Region 8 brings us one live webinar and a 2-day live learning session on site in Colorado Springs.
Combating the Opioid Crisis with Audience-Centric Communications Strategies
Live webinar July 9: Join the Region 2 PHTC for a webinar presented by Sophia Lerdahl, Substance Programs Group Management Director of Rescue: The Behavior Change Agency. Learners will:
Describe audience knowledge, attitudes, and beliefs around the risks of prescription opioids;
Develop messaging models that build knowledge in a logical, audience-centric sequence;
Identify communications strategies to reduce risky management of prescription opioids.
PH WINS Region VIII Results: A Discussion of the Data
Live webinar July 17: The Rocky Mountain Public Health Training Center is pleased to host the deBeaumont Foundation as they share data from the Public Health Workforce Interest & Needs Survey (PH WINS), specific to Region VIII. See how Region VIII compares to the nation, and discuss how this data can be used to inform recruitment, retention, and workforce development efforts.
Level 1: Health Navigation Fundamentals (Colorado Springs)
Live in-person sessions August 6-8: Navigation Fundamentals is a three-day in-person course with an online course component designed to improve your patient navigation skills. Topics in this comprehensive "Level 1" training include patient communication, health promotion, professional conduct and motivational interviewing. Don't miss this opportunity to network with other patient navigators!