Learning Opportunities: Change, Digital Communication, and Community Engagement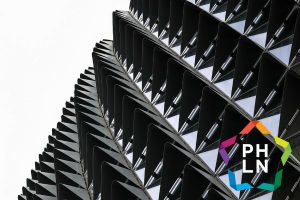 November is upon us, along with these exciting live webinars. Regions 1, 4, and 9 bring us opportunities for workforce training in change management, digital communications, and community empowerment.
Change, Challenge, Adversity, and Resilience: Ideas and Tools for a Turbulent World
Live webinar November 5: The world of public health is full of changing priorities and goals. It's easy to feel overwhelmed by the many shifting demands and challenges you encounter every day. This webinar will introduce you to some ideas and tools that can support your effectiveness and well-being. We'll discuss the relationship between change, challenge, and personal energy. You'll learn about four key roles in the change process and the most important skills needed for each of them. And we'll review the building blocks of resilience that you can use to help yourself and those around you deal with challenges. You will walk away with simple, practical tools you can apply immediately not only for yourself, but also for your collaborative teams.
Health Communication in the Digital Age: Lessons Learned About Persuasive Practices
Live webinar on November 9: While all of us communicate on a daily basis, in the sphere of public health, it is sometimes difficult to get our message across, especially when we are looking for behavior change. Social Marketing, the practice of using marketing fundamentals for social good rather than commercial profit, has been researched since the 1970's. In the age of digital communications, best practice models must adapt for a changing landscape. Stronger, more persuasive communication is needed at all levels for best approaches to our most compelling problems.
Engagement, Education, Resources, and Empowerment: The Essential Role of Community Health Workers in Addressing the Opioid Epidemic Webinar 1
Live webinar on November 20: This two-part webinar series will provide:
An overview of the opioid epidemic, both at a federal and state-level, focusing on origins and trends related to opioid use disorder and opioid overdose.
Discussion of the impact of the opioid epidemic on communities and special populations, including any emerging health disparities.
Education on how opioid use disorder can affect other health and social conditions.