Learning Opportunities: Environmental Health, Suicide Prevention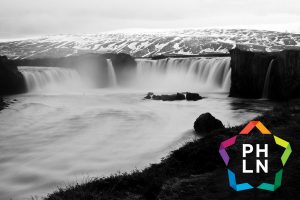 Before offices close for the holidays, tag these upcoming events from Region 10 and Region 1 for your ongoing professional development.
Cleaner Air For Oregon
Live webinar December 20: Responding to widespread environmental health concerns with accessible and accurate information involves multiple communication efforts to many audiences. In the December session of Hot Topics in Practice, David Farrer, MS, PhD, reviews how his Oregon colleagues addressed community concerns after high levels of arsenic and cadmium were detected in a Portland neighborhood.
In this one-hour webinar, Farrer will use a case study about an art glass manufacturer to illustrate the role of public health in informing regulation to protect people from toxic exposures. The story includes the initial discovery of the air problem, the subsequent local public health and regulatory response, and the resulting policy changes to prevent future events. Throughout the presentation, he will highlight the importance of using good data, risk communication, and collaboration with partner agencies and communities to build allies and make systemic changes.
Umatter Suicide Prevention for Public Health Professionals
Live webinar January 31: When a suicide occurs it affects an entire community. Umatter Suicide Prevention educates professionals that work within communities about effective suicide prevention. With the goal of averting crisis, the webinar provides an introduction to Suicide Gatekeeper training which includes: (1) basic information about suicide, (2) language to be used when discussing suicide, (3) protective factors, risk factors, and warning signs, and (4) the Umatter three-step process for responding to suicidal behavior. Resources, additional training, and next steps for building a suicide prevention-prepared community will be identified.
At the end of the course, participants will be able to:
Provide basic information about suicide
Describe language to be used when discussing suicide
Identify protective, risk factors and warning signs
State the Umatter three-step process for responding to suicidal behavior
Refer others to resources, additional training, and next steps for building a suicide prevention-prepared community