Fiscal Intermediaries: Making Public Health Work
Author

By: Multiple Authors

Date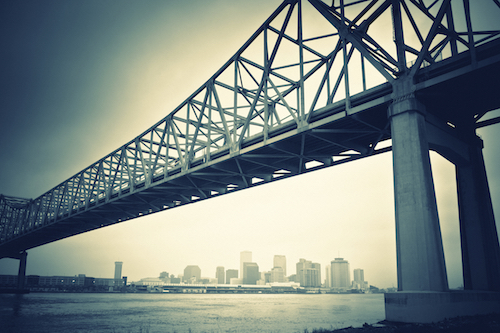 NNPHI and its members have a long-standing relationship with government at the local, state, and national levels. In fact, public health institutes (PHI) across the country were developed to complement state-level, governmental population health agendas by creating additional capacity for public health initiatives.
The problem…and our solution
Improving the public's health is definitely a shared obligation; bureaucracy, staff shortages, and tough political climates challenge governments in meeting goals and responsibilities. This is particularly true when it comes to responding quickly to emergent issues or assuring the necessary flexibility for implementing certain innovations. Responding to the challenges and limitations of government and seeking speedy action, solid results, and accountability, public health leaders have created and worked with intermediaries, also known as fiscal agents or administrative partners.
The CDC has long acknowledged that having an intermediary is crucial to the success of public health initiatives.  In 2009, the CDC commissioned NNPHI to conduct a study on the mechanisms, benefits, and challenges regarding collaborative partnerships between PHIs and governmental public health.  This report, "Partnering for the Public's Health: The Role of Public Health Institutes as Fiscal Agents and Intermediaries," provides strong evidence and framework for understanding the role of a fiscal agent and how it benefits our field.
When doing good work quickly means working with a PHI
Many state leaders have turned to PHIs as intermediaries given their understanding of the value of partnership as well as their creativity and efficiency in avoiding the challenges and pitfalls of government. You will often find NNPHI's member institutes in this role because, by definition of NNPHI membership, our institutes are well-positioned to support governments in running faster and more efficiently, with less waste.
What to know about being a fiscal agent for government
In trying to set up or be a fiscal agent for a governmental entity, there are many questions to answer.
Below are a few to consider:
Q:  Can we get the work done with our budget?
A:  This is a tough call. Consider that while your budget may be enough to address the major components of the pass-through arrangement, there may not be enough to cover the indirect costs your organization requires to do the work.  While many organizations have federally approved rate agreements on file, not all contracts or grants will pay that indirect rate.
Because awards vary, there may (or may not) be enough monies to cover the start-up costs.  Sometimes the government can advance a percentage of the award to help cover these costs and will then include them in the overall award.
Note, however, that an organization may need to return some of these start-up resources at the end of the contract or grant cycle if they have not reached their life expectancy.
Q:  What challenges do PHIs face as fiscal intermediaries?
A:  There are several of these including, but not limited to:
Lack of knowledge or precedence for establishing a designation as a bona fide agent.  Many state government leaders are unfamiliar with, have never used, or do not understand the mechanisms for working with a bona fide agent.
Legislative and/or agency rules that prohibit the establishment of sole source or bona fide designations. There are often direct administrative barriers or policy/procedural language in state statute that prohibits agencies from working with an intermediary.
Changing leadership at either institution can create a need for renewed relationship building if the relationships have not been institutionalized. State health department employees, especially at the leadership level, change frequently. Their openness to partnering, previous experience in public health, and leadership style affect the quality of relationships with multi-sector partners.
Changing relationships. Agency leadership may have concerns about loss of authority, loss of control, or loss of recognition when using an intermediary. There may be a sense of competition if relationships between the intermediary and the agency haven't yet solidified.
Lack of a strong intermediary organization like a PHI that can partner with state government to accomplish its mission. Some states may have organizations that are not robust enough to provide the breadth and depth of capacity needed to support state government.
Q:  What makes for a successful public health institute fiscal intermediary?
A:  There is no one guaranteed model that will fit everyone; each local or state government entity will choose varying approaches that best work for their situation.  That said, the fiscal intermediary role offers huge potential, but that potential is only realized when the intermediary has sufficient capacity and there is trust and accountability among all partners and stakeholders.
---
Should our network consider other suggestions or questions before entering into an agreement as a fiscal intermediary?
We invite you to share those suggested questions and answers in the comment space below.
---
Authors:
Christopher Kinabrew, MPH, MSW
Sarah Gillen, MPH
Michael Spencer is a graduate student intern with NNPHI and pursuing a double masters degree in Public Health and Social Work at Tulane University.