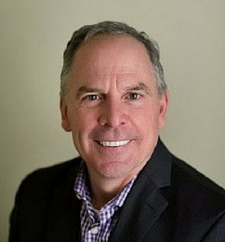 President, Health Resources in Action
Dr. Ridini, EdD, became President of Health Resources in Action (HRiA) in March 2016. Prior to this appointment, he served for 17 years as vice president of the Community Health division at HRiA. He brings 25+ years of experience working in public health within the US and internationally. He has extensive experience in non-profit management and administration, with a professional background spanning research and evaluation, strategic planning and organizational development, grant making, and coalition building.
Dr. Ridini earned a bachelor's degree in biology and political science from Boston College followed by a master's in public health and a doctorate in education–both from Harvard University. He has served as a lecturer at Harvard and has authored two books on social change, Health and Sexuality Education in Schools: The Process of Community Change and Grassroots Social Action: Lessons in People Power Movements.
Prior to joining HRiA in 1998, Dr. Ridini was the director of the Massachusetts Prevention Center in Framingham, MA and education director at PRIDE, Inc., in Atlanta, GA. He also worked with U.S.A.I.D. and the Ministries of Health and Education in Belize to develop a national drug education curriculum.