Learning Opportunities: Communications and Diverse Communities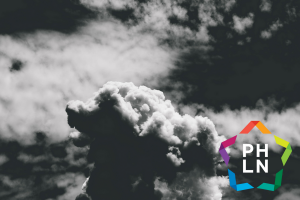 This month, mark your calendars to learn with Regions 1, 7, and 4. Learn how to communicate effectively and persuasively in your health programs, finding data on health disparities, and reaching your target audience in your communication efforts.
Where Persuasion Fits in Health Conversations: Personal Presence When Making the Case for a Program
Live webinar on Tuesday, October 16: How can your personal brand add or subtract from the opportunity to influence? The series of three Webinars provides a progressive look at the art of persuasion in a health conversation. In session three, we will explore first impressions and how that generates and sustains your professional brand. The perceptions others have of us impacts our ability to influence decisions, opinions and outcomes. The struggle is often about the need to be authentic, while presenting a professional persona. We will bring those two concepts together through awareness and techniques for honest presentations using a fine tuned delivery system. Our conversation will include effective introductions, questions, and difficult conversation that build strong working relationships.
Serving Diverse Communities: Finding Data on Health Disparities
In this self-paced course will cover resources that provide information on finding data on health disparities.
History, definition of health disparities and how health disparities intertwined with the social determinants of health.
Online resources for accessing data on health disparities
Scenario Practices
You will have the opportunity to watch the simulation and then practice it where you have the chance to apply the knowledge.
Becoming the Hero of Your Story: Developing and Distributing Persuasive, Resonant Messages for Your Key Audiences
This on-demand webinar is presented in partnership with the Georgia Society for Public Health Education (GASOPHE) and the National Association of Chronic Disease Directors (NACDD). How do you make data the hero in a world of anecdotes? How do you transport a general audience on an epic tale of evidence-based adventure? Can you find the secret to persuading audiences to change their behavior? Travel with us into the world of message development and learn how crafting the right calls to action can help your key audiences on their journeys to better health.