Webinar Highlights: Treatment as Prevention and Mental Health Screening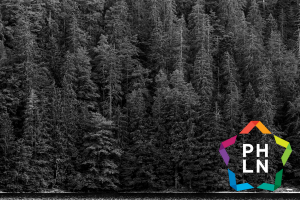 August brings learners two webinars highlighting treatment as prevention from Region 2 and mental health considerations from Region 9.
The Power and Promise of Treatment as Prevention and the U=U Campaign
Live on August 7: Learners who tune into this live webinar can expect to:
1) Describe the challenges in working with clients to understand the tenets of U=U.
2) Describe how U=U can be combined with other biomedical technologies to help curtail HIV infection.
3) Describe how HIV biomedical technologies function to counter the stigma associated with HIV.
4) List the barriers associated with the uptake of HIV biomedical technologies.
5) Describe how U=U can be leverage to counter outdated HIV laws and policies.
6) Describe the role patients have in advancing U=U messages with their providers.
Mental Wellness: Mental Health Screening Tools and Solutions
Live on August 10: Mental wellness is becoming increasingly tricky to maintain in our busy lives even as stigma decreases and access to care increases. 1 in 5 people in the U.S. have a diagnosable mental health condition yet many do not seek treatment. Early intervention is key to both prevention and successful recovery. Screening tools are widely available and can be used to identify potential needs in a variety of settings, including primary care. Mental Health America has made ten screening tools easily accessible to the public online: depression, anxiety, bipolar, PTSD, Youth, Parent (for child concern), alcohol or substance use, psychosis, eating disorder, and work health survey. Their Screening to Supports (S2S) Initiative offers users the ability to self-screen and connect with supports in their community.