Training Highlights: Workforce Resiliency, Risk Communication, Continuous Quality Improvement, Pest Management.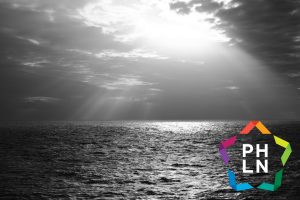 This week, the PHLN presents four training opportunities in quality improvement, the effects of stress and disasters on the workforce, communicating emergency risks, and environmental health.
Stressful Effects of Disasters on Workers
This 45-minute online course is part one of the Workforce Resiliency series, which provides information about individual and organizational resiliency in the face of stress, emergencies, and disasters. In this installment, you learn how to define stress and the effects that stress has on your behavior, biology, and psychology in both day to day and disaster situations.
Emergency Risk Communication
In this 2.5 hour course, attendees will learn how to plan for an emergency, create effective messages, and interact with the media and community in times of crisis.
Quality Improvement: Success Stories From Queens Medical Center
Log in to this live webinar on Nov 9, 2017 4:00 p.m. CT, featuring Eleanor Huey, MPH, CPHQ, the Manager of Quality and Patient Safety at The Queen's Medical Center in Honolulu. Ms. Huey will present tools and strategies for continuous quality improvement, and share success stories from Queens Medical Center's balanced approach to program performance management.
Vector Control for Environmental Health Professionals: The Importance of Integrated Pest Management.
The Vector Control for Environmental Health Professionals (VCEHP): The Importance of Integrated Pest Management course bundle contains 11 online courses and emphasizes the use of integrated pest management (IPM) to address public health pests and vectors that spread diseases, including Zika virus and others. VCEHP includes several courses particularly helpful for understanding and addressing Zika virus and other mosquito-borne diseases.