Training Highlights: Vaccination Disparities, Sexual and Reproductive Health, Behavior Change Practice, Grant Writing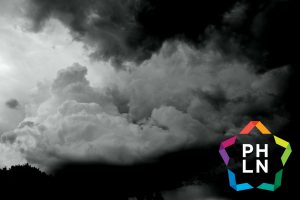 Join Regions 9 and 3 this spring with several live learning sessions, and one in-person workshop in West Virginia.
HPV Vaccination Challenges in Rural and Suburban Settings
Live on April 13: This next Project ECHO session will discuss factors of HPV vaccination disparities. A significant factor related to disparities in HPV vaccine receipt is place of residence. Higher vaccination rates have been reported in urban areas compared to rural areas. Specific reasons for the higher HPV vaccination rates in urban compared to rural places have been largely understudied. However, these differences in vaccination rates may be due to differences in individual parent/patient-level factors, healthcare level factors, and/or geographic level factors in rural and suburban settings compared to urban settings. More social and behavioral research and evidence-based interventions are needed to reduce barriers to HPV vaccination in rural and suburban settings and increase HPV vaccination among those least likely to receive the HPV vaccine in the United States.
Ninth Annual Sexual and Reproductive Health Webinar Extra-Genital Infections: Seek and Ye Shall Find
Live on April 18: Extra-Genital Infections: Seek and Ye Shall Find will provide health care providers with information on prevention, diagnosis, and treatment of extra-genital infections. This live session will be taught by Susan Anne Tuddenham, MD, MPH. Tuddenham is an Assistant Professor in the Division of Infectious Diseases at Johns Hopkins Bayview. Her research and clinical interests focus on reproductive health, sexually transmitted infections, and the human microbiome.
Motivation and Health Behavior Change
Live on April 20: Service providers seek to understand what motivates clients to change and improve their health. Approaches that use evidence-based practices have been developed, tested, and known to work to motivate clients for positive health behavior change. I Ola Lāhui organization utilizes integrated behavioral health approaches by applying culturally-minded practices to better deal with complex mental health and chronic diseases.
Grant Writing Basics
Live on May 18: Grant Writing Basics, to be held in Morgantown, West Virginia, provides an overview of all phases of the grant writing cycle, including getting your organization ready to seek funding, identifying and assessing funding opportunities, writing the proposal, and following up on the decision of the grant making organization.