Training Highlights: Sexual Assault Prevention, Native Food Sovereignty, HPV Vaccine, Health Equity Leadership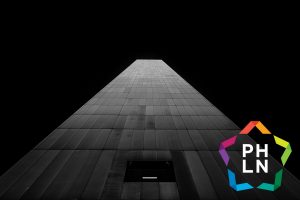 Our curated list of training courses focuses on such topics as innovate methods of sexual assault prevention, policy and practice around Native food sovereignty, increasing practitioner expertise around the HPV vaccine administration, and being a leader in the realm of health equity.
Sexual Assault Awareness and Prevention – Engaging New Voices
Join Rutgers University for a mixed-modality training session. Participants may attend this session in person in Somerset, NJ, or to tune in to the live stream for a distance learning opportunity. Philip McCabe, CSW, CAS of the National Association of Lesbian, Gay, Bisexual, Transgendered, Addiction Professionals at Rutgers University School of Public Health School of Nursing will be presenting on sexual violence prevention strategies being utilized locally and nationally, as well as exploring non-traditional partners in the anti-sexual violence movement.
Strengthening Native Food Sovereignty to Preserve Native American Culture and Improve Community Health
With rising rates of diabetes, obesity, and cancer in Native American communities, strengthening Native food systems offers an opportunity to improve Native economies and health. This online self-paced course will offer an overview of how health departments and public health workers can support the strengthening of Native food sovereignty to improve Native health and revitalize Native cultures.
You Are The Key to HPV Cancer Prevention
This engaging, self-paced course is a modified version of the "You Are The Key to HPV Cancer Prevention" presentation by the Centers for Disease Control and Prevention, augmented by a role-play exercise to assess learning. In this course, participants will learn new ways to engage with patients and their children about the benefits of HPV vaccination. Participants will learn how to locate resources relevant to current immunization practice.
Health Equity: Leading from the Cliff
Jerome M. Adams, MD, MPH, Indiana State Health Commissioner, covers health equity, the social determinants of health, leadership and advocacy in this archived webinar. Participants will learn about the Indiana State Department of Health's top priorities including plans to reduce the infant mortality rate, address the opioid epidemic, reduce the adult obesity rate, and reduce the adult smoking rate.