Training Highlights: Reproductive Health, Leadership Training, Immunization Practices, and Health Policy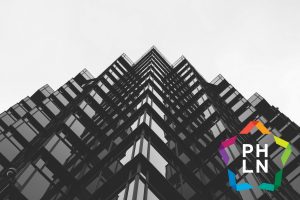 This week's highlighted training courses include  live presentations about reproductive health, immunization practices, and how health policy and prevention can be strengthened throughout local, state, and federal agencies. We also include information about a 9-month leadership training program.
Expanding Access to Long-Acting Reversible Contraception in Washington's North Sound
In this one-hour presentation on Tuesday, February 21, 2017 2:00 PM CST, Linda McCarthy, Executive Director of Mt. Baker Planned Parenthood and Lee Che Leong, MEd, Senior Project Manager of North Sound Accountable Community of Health, will summarize the state of reproductive health issues at the national level, review the science about unintended pregnancies and health disparities, and describe effective forms of birth control. They will also review successes and lessons learned from their efforts to increase provider and consumer awareness around the financial and health benefits of Long-Acting Reversible Contraception.
2017 Northwest Public Health Leadership Institute
Join the Northwest Public Health Training Center for a 9-month leadership training program from April––December 2017. The mixed-modality curriculum, taught by practice-based faculty, uses a variety of methods, including problem-based learning, to build leadership competencies. Leadership Institute scholars from diverse backgrounds meet in three on-site sessions during the course. Distance-based methods continue the learning between the on-site sessions.
Updates from the 2017 Advisory Committee on Immunization Practices (ACIP) Meeting
On Wednesday, March 1, 2017 from 12-1:00 PM EST, join Region IV in discussing updates from the February 2017 Advisory Committee on Immunization Practices meeting, including updated recommendations for adults, children, and adolescents. William Schaffner, MD, NFID Medical Director and NFID liaison to the Advisory Committee on Immunization Practices (ACIP), will be joined by NFID Secretary, Patricia Stinchfield, MS, CPNP, CIC, Senior Director, Infection Prevention & Control and Pediatric Nurse Practitioner, Infectious Disease and Immunology at Children's Minnesota and current liaison member to ACIP.
Public Health in a Time of Change: Charting the Course for Health Policy, Population Health, and Evidence-Based Prevention
On Monday, March 6, 2017 from 12-1:00 PM EST, this live webinar will focus on the efforts to strengthen and adapt public health to address the current health needs of the population at a moment of change and uncertainty. John Auerbach, MBA, former Associate Director for Policy and Acting Director of the Office for State, Tribal, Local and Territorial Support at the Centers for Disease Control and Prevention (CDC) and current President and CEO of the Trust for America's Health, will share his experiences and observations as a leader at the local, state and federal levels including the CDC. He will describe the work of the organization he now oversees––as it charts a course in the current health policy debates in Washington and around the nation.