Training Highlights: Refugee Health and Nursing, Disability Disparities in Public Health, LGBTQ+ Cultural Humility Training.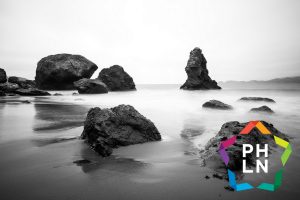 NNPHI is pleased to offer the latest issue of Training Highlights. This week, we showcase two live webinars about public health nursing for refugee health, in addition to a training about incorporating the needs of people with disabilities in workforce competencies. Finally, we highlight a cultural humility training on becoming an LGBTQ+ friendly health center.
Borders and Barriers: How Population Health Nurses Are Moving Upstream to Address Refugee Health in Oregon
On Tuesday, July 25, 2017 at 3:00 p.m. EDT, in the July session of Hot Topics in Practice, Kristen Beiers-Jones, MN, Faculty-in-Residence with the Interprofessional Care Access Network (I-CAN) reviews how population health nurses in Oregon are moving upstream to address these barriers. In this presentation, Beiers-Jones will use case studies to explore how language and cultural challenges can lead to the loss of insurance coverage, missed appointments, low medication adherence, and reduced trust in health systems. She will review how her interprofessional student teams use data to explore and advocate for system-level solutions to these problems, sharing lessons learned that may apply to other vulnerable populations.
Creating Opportunities to Achieve Optimal Health: Including People with Disabilities: Public Health Workforce Competencies.
Join the Richard M. Fairbanks School of Public Health on Friday, July 28, 2017 at 12:00 p.m. EDT as they explore public health challenges through a health equity lens. This month they welcome Dr. Adriane K. Griffen, Senior Director of Public Health & Leadership at the Association of University Centers on Disabilities, to present a live webinar on the risk of poor health outcomes people with disabilities face including hypertension, obesity, falls-related injuries, and depression. The speakers will cover recent advances in public health knowledge and practice that are more inclusive of people with disabilities including assessment, policy development and assurance, as well as how skill building within the public health workforce can reduce health disparities among people with disabilities.
LGBTQ+ Cultural Humility Training for Health Center Staff
This course builds on an introduction to LGBTQ+ cultural humility concepts and practices for health clinic staff. This course was created by Michigan Forward in Enhancing Research and Community Equity (MFierce), a coalition of public health researchers, LGBTQ+ Youth Advisors, and community-based organizations working to reduce the burden of STIs in LGBTQ+ communities. This course also covers the following topics: introduction to LGBTQ+ populations; desire, behavior, identities; gender and gender expression; sex assigned at birth; cultural competence versus cultural humility; elements of cultural humility practice; and examples of culturally humble practices.