Training Highlights: Public Health Law, Homeless Health, Alzheimer's, Advocacy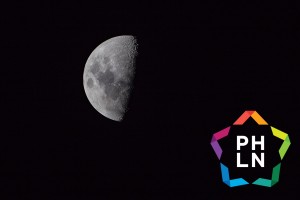 Public health learners, are you ready for July? The PHLN has a great selection of trainings you can look forward to:
Stroke of the Pen, Law of the Land, Kind of Cool: Presidential Executive Orders as a Tool to Change Public Health Law
Live webinar on July 11: Presidents have used Executive Orders to change history – from Lincoln's Emancipation Proclamation to FDR's ordering of Japanese Americans in internment camps. President Trump issued an Executive Order on his first day in office aimed at dismantling the Patient Protection and Affordable Care Act. This webinar will discuss what Executive Orders can and cannot do as well as summarize the types of Executive Orders the current administration has issued and explain how they affect public health.
Triad Approaches to Helping Those Dealing with Homelessness, Substance Abuse, and Mental Illness
Live webinar on July 13: Helping Hands Hawai'i administers numerous programs that benefit Hawai'i's people especially those programs that help people who are dealing with multiple problems of homelessness, substance abuse and mental illness. Within Helping Hands Hawai'i are several Behavioral Health Programs including a Housing First Project called Hawai'i Pathways Project, funded through Hawai'i Department of Health's Alcohol and Drug Abuse Division (ADAD). Helping Hands Hawai'i uses the housing first model to provide housing first, then implement wrap-around support, treatment, and life skill services that are necessary to help individuals to stabilize, improve their quality of life and maintain housing.
Know the 10 Signs: Early Detection Matters
Live webinar on July 13: The goal of this program is to provide compelling information about Alzheimer's disease, and to provide the general public with a greater understanding of the difference between age-related memory loss and dementia; and above all, to encourage early detection, early diagnosis and early intervention. Denise Hund is a licensed social worker with twenty-five years of experience working in the field of aging. For the past three years, Denise has worked as a Family Care Associate with the Alzheimer's Association local Reno-Sparks Chapter. She provides education, support, and guidance to care partners and individuals living with Alzheimer's to navigate the future.
Messaging and Advocacy for Public Health Professionals
Live webcaston July 18: Constructing a powerful message is important to convey essential information, especially in the context of environmental health. This session will give public health professionals guidance on how to construct, frame and distribute messages effectively when communicating with decision makers. This session will also provide tools to effectively advocate to local, state and federal decision makers for policies and resources that promote and protect environmental and human health.