Training Highlights: Promoting Brain Health, Interventions for the Underserved, Transforming Inequality.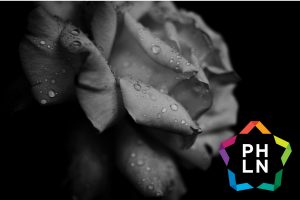 This week's edition of Training Highlights includes two live sessions about promoting brain health and developing community competency interventions for the underserved, as well as an on-demand webinar on resources and tools on promoting positive change through leadership and systems-based work.
Brain Health and Dementia
Join the Hawai'i Public Health Training Hui on Jul 14, 2017 6:00 p.m. ET for a training on how the CDC's Healthy Brain Initiative is motivating practitioners and service providers to help all engage in best practices for brain health and preventing dementia. The training presentation will also focus on risk factors for Alzheimer's disease and related dementias (ADRD), and will recommend the best steps to locally improve and promote brain health in Hawai'i including highlighting best practices and collaborations already in place. The speaker will be Kamal Masaki, MD, Professor and Chair of the Department of Geriatric Medicine at the John A. Burns School of Medicine, University of Hawai'i Mānoa.
Participatory Policymaking, Programming and Evaluation
On July 20, 2017 at 1:00 p.m. ET, Makani Themba, Chief Strategist with Higher Ground Strategies, will present a live webinar on generating effective, community competent interventions for underserved populations. This session will explore best practices in community engagement through case studies including asset mapping, community led evaluation methods as well as effective tools for community listening and collaborative policy development.
Cultural Humility and the Transformation of Scripts of Inequality
This webinar will discuss concepts of cultural humility such as maintaining a lifelong commitment to self-evaluation and self-critique, helping fix power imbalances where none ought to exist, and striving to develop partnerships with people and groups who advocate for others. Dr. Murray-García will also share practical tools and resources to promote positive change through leadership and systems-level partnerships in communities to eliminate health disparities.