Training Highlights: Prevention in Nebraska, Nursing Collaborations, Intro to Population Health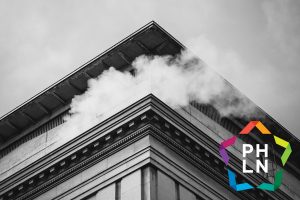 The PHLN looks forward to three upcoming webinars that will give the opportunity to learn more about diabetes prevention, nursing collaborations, and population health from different perspectives.
Diabetes Prevention and Control in Nebraska: A Tale of Three Communities
Live webinar on June 14: Nebraska will highlight one diabetes prevention and two control efforts taking place currently in the state. The speakers represent three different communities and strategies. They will share their strategy, successes, challenges and how they are overcoming those in order to achieve results in diabetes prevention and control in Nebraska.
The Preventive Cardiovascular Nurses Association and The Ohio State University College of Nursing: Collaborations to Advance Million Hearts
Live webinar on June 19: Please join the Association of Public Health Nurses (APHN) on June 19, 2018 at 2pm EDT to learn more about professional education and clinical tools created by the Preventive Cardiovascular Nurses Association (PCNA) to prevent and manage cardiovascular diseases AND the Ohio State University's (OSU) Million Hearts Fellowship Modules and National Interprofessional Practice and Education Consortium to Advance Million Hearts.
An Introduction to Population Health from Clinical and Public Health Perspectives
Live webinar series starting June 25: In recent years there has been an increase in the use of the term population health, but its meaning can vary depending on who is using it. This four-part interactive webinar series introduces participants to the field of population health and how organizations can make use of population health analytics to improve health and health care. Participants will explore the use of electronic health records and answers to questions such as "What does population health mean? Why is it important to me? How can I leverage data captured in electronic health records and other sources to improve population health?  Participants will also learn how to develop a population health analysis plan for their organization.