Training Highlights: Climate Change, Preparedness and Response, Cultural Humility in Research, and Informatics in Population Health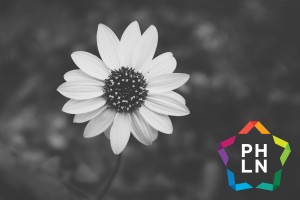 Join the Public Health Learning Network in participating in these three learning opportunities. We are highlighting a self-paced course on climate change effects, a recorded webinar on managing mass fatality events, a live training on cultural humility in research practices, and a live presentation at this year's APHA meeting on using informatics to improve population health.
Human Health Effects of Climate Change
Region 1 is offering this course on the multiple dimensions of climate change. This self-paced course includes examples of strategies used in Vermont and nationally to reduce climate change impacts on health and to improve health through climate change mitigation actions. Learners can select Level 1 for an overview or Level 2 for a deeper exploration of the five types of health impacts.
Mass Fatality Management: A Multi-Disciplinary Approach to Preparedness and Response
In this recorded webinar, representatives from the Harris County Institute of Forensic Sciences share how their agency developed partnerships and protocols to handle mass fatalities.
Engaging Communities in the Research Process to Enhance Outcomes and Sustainability: Practical Strategies for Researchers and Public Health Practitioners
On November 14, 2017 12-1 p.m. ET, join Region 2 in welcoming Carly Hutchinson, MA, PhD, from Mailman School of Public Health and Director of Communications & Community Relations, Harlem Health Promotion Center for a webinar on cultural humility. Participants will learn about different levels of community engagement that researchers can participate in and how to involve the communities they are researching.
Integrating Public Health and Health Care: Using Informatics to Improve Population Health- APHA Session
Join the PHLN this year at the 2017 American Public Health Association Annual Meeting. This live session on November 7, 2017, 4:30-6 p.m. ET will be taught by Elizabeth Van Nostrand, JD. Van Nostrand is an Assistant Professor in the Department of Health Policy and Management at the University of Pittsburgh Graduate School of Public Health, an Adjunct Professor in the University of Pittsburgh School of Law, and the Director of the JD/MPH program. She is also the Principal Investigator for the Mid-Atlantic Regional Public Health Training Center.