Training Highlights: Mental Health in the Media, Legionella Standards, Investing in Health, Promotores De Salud.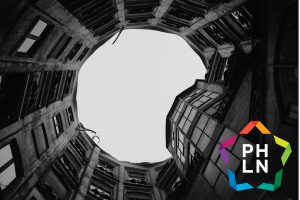 This week, NNPHI's curated list of trainings showcases a live training on the impact media on homelessness and mental illness, a webcast on Legionnaires' disease and new guidelines, a series on returns on investments in health programs, and an e-learning program for community health workers.
Media and Messaging: Changing the Images of Mental Illness and Homelessness
On August 11, 2017 6:00 PM, the Hawai'I Public Health Training Hui brings us a free training on media pieces that have been instrumental in shaping public perception and opinion of people experiencing homelessness and what should be done about the crisis. This training will include discussion from different points of view on how publicity related to homelessness and mental illness can be helpful or harmful to efforts to reduce homelessness. The speaker, Trisha Kajimura, MPH & MA, is the Executive Director of Mental Health of America of Hawai'i.
 Legionella: New Science, Insights, and Standards
The University of Michigan is offering an on-demand webcast featuring Special Pathogens Laboratory owner, Janet E. Stout, PhD, who describes the context of Legionnaires' disease and the new (2015) national guidelines for water systems. The ANSI/ASHRAE Standard 188-2015 Legionellosis: Risk Management for Building Water Systems is intended to provide guidelines for those involved in the creation and maintenance of human-occupied facilities, including but not limited to healthcare facilities.
Return on Investment Series
This blended learning series details different topics about return on investment as it relates to public health programming and epidemiology. Join Dr. Patrick Bernet as he lectures on topics ranging from Introduction to Cost Effectiveness to Creating a Research Project and topics in between.
Promoting Healthy Choices and Community Changes: An E-learning Program for Promotores De Salud
This e-learning program is designed for any promotor de salud (community health worker), regardless of years of experience or the type of outreach in which they are engaged (e.g., nutrition, cancer or diabetes) and employs case studies, pre- and post-tests, self-assessment exercises, and more. Basics of health behavior and lifestyle choices will be reviewed as well as resources and toolkits that can help community health workers promote healthy choices in their communities.