Training Highlights: Health Equity, Harm Reduction, City Health Dashboard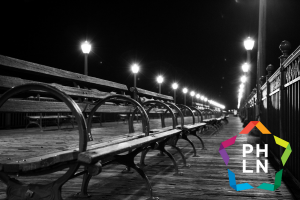 The Public Health Learning Network brings us three live webinars this week, covering topics of health equity, harm reduction, and a new population health resource.
Health Equity in Cities: Perceptions and Activities of Mayors, Health Commissioners, and Health Systems
Live Webinar on April 25: This webinar examines health equity in cities and identifies activities being performed to achieve health equity. Activities will be analyzed through the scope of mayors (city government), health commissioners (health leader of cities), and non-profit hospitals (city health care systems).
Why Equity Matters, Creating Healthy Communities
Live Webinar on April 26: Join the Institute for Public Health Innovation for a 1-hour webinar to explore health equity and why equity matters. The webinar will highlight data related to health equity in the Virginia, DC, and Maryland region. It will also provide an overview of the 1-day, in-person workshop that IPHI will conduct on May 31, 2018 that provides tools that professionals and grassroots leaders can use to promote improved health for all residents of their communities.
Syringe Service Programs in Indiana
Live Webinar on April 27: Region 5 welcomes Erika Chapman from the Indiana State Department of Health Division of HIV, STD, Viral Hepatitis. Ms. Chapman will present Syringe Service Programs in Indiana, an informative hour on the Indiana State Department of Health's harm reduction program history, current activities, and future directions of the syringe service programs supported by ISDH.
The City Health Dashboard: A New Resource for Population Health Improvement
Live Webinar on May 1: Join Region 2 and Shoshanna Levine, MPH, DrPH (c), Program Director of the City Health Dashboard in learning about a valuable new resource. Learners will:
1) Describe the role of data in improving population health in urban areas.
2) Describe how data on health status and health determinants can improve cross-sector collaboration and decision making around health.
3) Explain how the City Health Dashboard can be improved to be a more effective tool for health improvement