Training Highlights: Data, Chief Health Strategist, Environmental Needs Assessment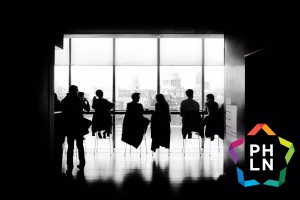 This week, the PHLN is highlighting live webinars from Regions 2, 10, and 5. Mark your calendars to learn more about using public media data, enlisting a local health department as a chief health strategist, and needs assessment for environmental health.
Public Media Data for Public Health
Live webinar on July 10: Join the Region 2 Public Health Training Center for their June Log-in2Learn live webinar. Participants will learn about Public Media Data for Public Health from Joe Smyser, CEO of the Public Goods Projects.
Positioning a Local Public Health Agency as the Chief Health Strategist
Live webinar on July 24: Part 1 of this two-part series focused on the nuts and bolts of restructuring a local health department's teams and services to reflect a modernized public health system. In part 2, Emerick will discuss the last phase of the restructure—implementing a strategic plan—and share how her team used the realignment to position their agency as the county's Chief Health Strategist. She will also review how this new role brings an equity lens to cross-sector partnerships like an opioid task force or a health needs assessment.
Environmental Community Health Needs Assessments
Live webinar on July 25: Despite a growing area of interest and concern, community health needs assessments rarely include sections dedicated to environmental health. Using the Madison County Health Department as a case study, Environmental Health Director Geoffrey Snyder will discuss how to incorporate environmental health factors into a Community Health Assessment. This session will demonstrate how Madison County collects and uses environmental health data for the environmental health section of community needs assessments. This session will also give public health professionals guidance on how to use PACE in the development of environmental health strategies.