Training Highlights: Public Transit and Health Equity, Biomedical HIV Prevention, Local Preparedness, Communication Skills, Teach Back Training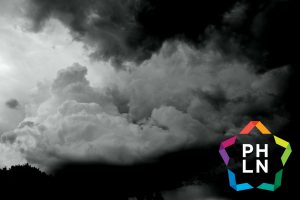 Join the Public Health Learning Network this week for these five live learning opportunities, including one in-person training session.These webinars and presentations cover the topics of health equity implications of public transit, HIV prevention in Black MSM communities, local public health preparedness, communication skills, and training community health workers.
Who Rides the Bus: Examining Transit Ridership in Marion County
On Friday, December 1, 2017 12:00 p.m. EST join Region 5 in exploring public health challenges through a health equity lens. The presenters will be Kelly Davila, Senior Research Analyst, and Matt Nowlin, Research Analyst at The Polis Center at IUPUI who will discuss cluster analysis of public transit riders in Indianapolis.
Socio-structural Factors, Health Disparities, and the Uptake of Biomedical HIV Prevention for Black Men Who Have Sex with Men (MSM)
On December 5, 2017 12 p.m. ET, Region 2 welcomes Morgan Philbin PhD MHS, Assistant Professor, Department of Sociomedical Sciences, Columbia University Mailman School of Public Health for a presentation on potential implications of biomedical HIV prevention in Black MSM communities.
Building Response Ready State and Local Health Departments Across the Nation
This live webinar on Thursday, December 7, 2017 11:00 a.m. CST will be presented by Harald W. Pietz – CDC Division of State and Local Readiness. The presenter will discuss an overview of the Centers for Disease Control and Prevention's (CDC) Division of State and Local Readiness and Public Health Emergency Preparedness (PHEP) Program, including the following topics: public health preparedness capabilities, state and local operational readiness, public health emergency preparedness resources, and the role of public health in emergency response.
Effective Interpersonal Communication Skills for the Public Health Professional
Join Region 4 for an in-person training in Decatur, Georgia on Friday, December 8, 2017. This one-day, interactive training will focus on understanding our own communication style, exploring the ways we communicate and enhancing our communication skills in working with colleagues, clients, and the community.
Community Health Workers Learn Teach Back
In this live presentation on December 13, 2017 12:00 p.m. ET, community health workers will learn to use the Teach Back Method, an evidence based communication tool proven to improve patient outcomes by decreasing problems that result from miscommunication. Meet Carlos Semidey, Community Health Worker, Holyoke Health Center, Inc (HHC) and learn by example as he explains how he uses Teach Back as part of his CHW role working with patients in a pharmacy to increase adherence.