Shining a Light on Future Black Public Health Leaders
Author

By: National Network of Public Health Institutes and Alex Blocker

Date
Last month, I joined other students of color from universities across the National Capital Region at the inaugural Emerging Leaders: Building the Bridge to Achieve Health Equity student conference. The National Network of Public Health Institutes (NNPHI) partnered with Fahrenheit Creative Group (FCG) to facilitate this Student Day which focused on Black Organizing and Black Health: Education and Housing as Public Health Issues.
As a proud Black student who is studying public health at Howard University, Student Day was a refreshing and reassuring experience. Being in a professional space surrounded by people who looked like me felt welcoming. Given the historical lack of representation of minority professionals in public health— programs like this are essential in ensuring that future Black leaders' voices are heard and valued.
The day-long event featured opportunities to learn from and network with minority professionals in public health fields including science, criminal justice, research, communications, education, and more. One of the speakers who stood out to me was Patrice Sulton with DC Justice Lab. She spoke about transforming the District of Columbia's approach to public safety as it relates to public health. Education around these disparities is critical in achieving positive outcomes, especially for Black communities that consistently experience racial basis and poorer health outcomes.
To close the program, Dr. Sacoby Wilson, the Director of Community Engagement, Environmental Justice, and Health; and Professor at the Maryland Institute for Applied Environmental Health, spoke about the importance of working with community-based organizations to study and address environmental justice and health issues and translate research into action.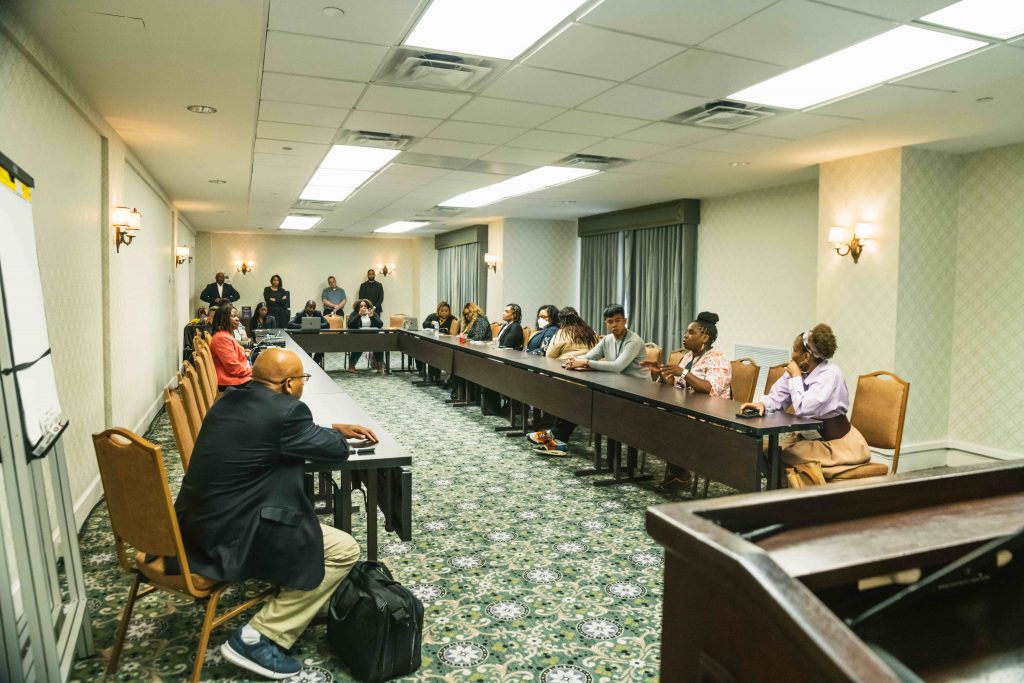 "According to the most recent report from the Health Resources and Services Administration, African Americans make up 11.6% of the US health workforce, and throughout American history have made invaluable contributions to greater public health in fields such as hematology, nursing, and microbiology. Tragically, these accomplishments happened in a system which historically subjugated and exploited Black Americans—and many individuals were denied access to the very systems and institutions that they helped improve."
I believe it's extremely important that Black public health leaders have a seat at the table to inform laws and regulations that address health disparities our communities face. That's why Student Day was an invaluable event for young men like me. It allowed students of color to be seen and heard within the public health space. It highlighted the importance of cultural humility, good communication, and increased representation of Black professionals in healthcare to achieve positive health outcomes and bridge gaps within health equity. I'm looking forward to future Student Days that continue to build spaces to connect and uplift Black and brown public health leaders' voices.
-Alex Blocker, Freshman, Howard University c/o 2026
About Alex Blocker
Alex D. Blocker is a highly motivated Political Science student at Howard University, expected to graduate in May 2026. With a 3.7 cumulative GPA, Alex demonstrates a commitment to academic excellence. They actively engage in leadership roles, such as Senator in the Howard University Student Association, Public Relations Chair for the Howard University South Carolina Club, and Enrichment Committee Co-Chair for Men Of George Washington Carver Incorporated. Alex's community involvement and dedication to personal growth make them a valuable asset in youth development, political analysis,  and public speaking.