Rural Women Lose Weight and Gain Big Lifetime Benefits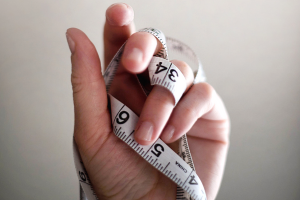 This blog about helping rural women in the south lose weight and exercise more is the second in a series produced by the CDC's Prevention Research Centers (PRC) during the 2009 -2014 funding cycle. The PRCs conducted research while developing featured tools, and they are all shown to be effective.
The PRCs are a network of 26 academic research centers across the U.S. that study how people and their communities can avoid or counter the risks for chronic illnesses such as heart disease, obesity, and cancer.
---
A North Carolina program called Seeds of Hope can help rural women lose weight and exercise more, according to one study. But the program is about so much more. Women who completed 12 HOPE Circle sessions also learned about improving their job skills, education, and about managing their money and their stress. Plus, 74% said it helped them reach some of their life goals.
Seeds of HOPE focuses on Health, Opportunity, Partnerships and Empowerment (HOPE) for rural women. It is a 12-week community based program created by the University of North Carolina's (UNC) Prevention Research Center. It helps low income, rural women improve their health. They set goals, plan ahead, and focus on solutions to some of life's challenges. The program also addresses the social and economic factors that lead to obesity and poor health.
Evidence of effectiveness
The primary outcome UNC's research was weight loss. Women in the program lost an average 4.5 pounds over six months compared to women not in the program. They also decreased their Body Mass Index (BMI) by nearly 1%. The majority of women (77%) reported high trust in the information given by Circle leaders. When asked about what they liked best about being in a HOPE Circle, they most often said the support and fellowship of other members to help them set and reach goals.
Knocked down and getting back up
Seeds of HOPE evolved from the HOPE Works project after nearly 20 years of community-based research in eastern North Carolina. Widespread plant closing and job losses wrecked lives and devastated families.
The program's developers — in partnership with community members — decided it was time to address their economic realities. HOPE helps empower women to make positive changes for themselves and their families. The program can be expanded to help all rural women across the country.
Here's how the program works
At the first Circle meeting, women are asked to set one health behavior goal and one life goal related to finances, education or job skills. At later Circle meetings, these goals are reinforced with group talks about progress and brainstorming ways to overcome barriers to achieving them.
During lifestyle sessions, the focus shifts to:
Healthy eating
Physical activity
Weight control
Stress management
Achieving balance in life
At each meeting, there is 20 minutes of light to moderate physical activity as a group and a healthy snack.
Additional sessions include:
Budgeting and tracking spending
Understanding debt and credit
Resume writing
Interviewing skills
Small business development.
Materials available at no cost
All materials for the Seeds of HOPE program may be downloaded from the University of North Carolina Prevention Research Center.
Publications
Campbell MK, Benedict S, Gizlice Z, Kelsey K, Barnes K, et al. (2012) HOPE Works: A Community-Based Obesity Intervention Addressing Social Determinants as Underlying Factors. Journal of Community Medicine and Health Education, 2:154. doi:10.4172/2161-0711.1000154
Funding
Seeds of HOPE is a project of the UNC Center for Health Promotion and Disease Prevention, a Prevention Research Center funded by the Centers for Disease Control and Prevention. Cooperative Agreement No. 1U48DP001944-0