About the Strategic Scholars Program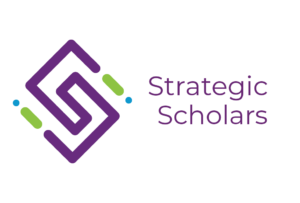 The Strategic Scholars Program, a program developed and implemented by the Centers for Disease Control and Prevention (CDC) and the National Network of Public Health Institutes (NNPHI), uses a community of practice cohort model and multiple learning modalities to build governmental public health workforce capacity in eight strategic skill areas, as well as across the eight core competencies' domains. The program will launch its fifth cohort in April 2022; selected Public Health Scholars will have the opportunity to build their skills in Resource Management, specifically in the areas of fiscal management. This is the fourth offering of the Strategic Scholars Program that focuses on the resource management skill area. Read more about previous team experiences in this NNPHI story and CDC Field Notes.
According to the de Beaumont Foundation's Adapting and Aligning Public Health Strategic Skills, Resource Management is "a process through which current and future resources (including finances, staff, individuals with technical or subject expertise, technology, equipment, and any other component integral to organizational or programmatic operations) are strategically and efficiently allocated and deployed to the degree appropriate to achieve organizational and systems-level success and minimize waste." With the unprecedented infusion of fiscal resources to public health as a part of COVID-19 response and recovery, health departments' needs are greater than ever to manage human and financial resources responsibly and skillfully.
How will it benefit public health departments and the communities that they serve?
Upon completion of the program, Public Health Scholars will be able to:
Identify strategies for understanding the true nature of public health problems
Develop a program budget and narrative
Procure services to help achieve programmatic goals
Execute and manage contracts
Assess the financial health of individual programs and their relevance to an agency's overall financial health
Additionally, Scholars will have the opportunity to:
Apply their new skills in their current settings through the completion of a culminating experience project and individualized coaching.
Engage and develop relationships with peers from health departments across the country to explore new ideas and concepts
What are the components of the program?
To build skills in resource management, over the course of six months, scholars will:
Complete the self-paced online learning Building Expertise in Administration and Management (BEAM) Certificate Program
Participate in three (3) virtual live learning sessions via video conference, plus one virtual orientation session
Attend the Public Health Improvement Training (PHIT) both virtually on June 5-7, 2023 and in-person on May 8 in Washington, D.C. (registration to both convenings and travel are covered as a part of the program)
Attend one skill-based workshop exclusively for Strategic Scholars at PHIT
Work one-on-one with a coach on a skill application project via three (3) video conference sessions to address a project or issue related to resource management in the work setting
Who is Eligible?
The Strategic Scholars program is a competitive application process open to personnel working in state, territorial, or local health departments, or Tribal health departments and Indian Organizations that focus on public health such as Tribal Epidemiology Centers, Urban Indian Organizations, and area Indian Health Boards. To participate, applicants must apply as a team with a minimum of two (2) and up to five (5) participants, with a combination of the following roles:
Administration (e.g., Finance Officer, Human Resources Director, Grants Officer/Administrator)
Performance Improvement (e.g., Accreditation Coordinator, Quality Improvement Coordinator, Performance Manager, Workforce Development Coordinator, Community Health Improvement Coordinator)
Senior Leadership (e.g., Health Director, Senior Official) and mid-level managers.
This team approach is necessary to strengthen the programmatic and financial relationships within the public health organization and to provide opportunities for learning across disciplines via the coaching component of the program.
What is included in the program?
Over the course of six (6) months, scholars will be engaged in approximately fifteen to twenty (15-20) hours of self-paced online learning, three (3) facilitated live learning video conferences, three (3) virtual coaching sessions, attend the in-person (optional) and virtual Public Health Improvement Training (PHIT) and participate in a skill-building workshop at PHIT. Scholars will be required to attend all scheduled virtual sessions, complete their coaching and accompanying skill application project, and attend PHIT and the skill-based workshop.
How are Scholars supported?
To support scholars in achieving maximum results from this program, scholars will work with a coach with subject matter expertise in governmental and/or non-profit business administration, with a focus on program, grants, and contract management. The role of the coach is to:
Provide subject matter expertise to enhance the online learning sessions via virtual live learning sessions. These live learning sessions will engage scholars in facilitated discussions regarding the content.
Support scholar teams throughout the skill application project where scholars will apply their new skills to their current work.
Serve as a resource to scholars throughout the program.
How can I apply?
2023 applications are now closed.
How can I find out more information?
Please email Hanna Pratt, Program Manager, National Coordinating Center for Public Health Training at hwpratt@nnphi.org with any questions regarding the Strategic Scholars Program or application process.
Key Dates
Month
Dates
Activities
December 2022
December 6, 2022
December 9, 2022

Strategic Scholar Application released
NACCHO Community of Practice

January 2023
January 9, 2023
January 20, 2023
Informational Webinar
Strategic Scholar Applications due
February 2023
February 1, 2023
February 10, 2023
February 22, 2023
Applicants notified of participation status
Deadline for Scholars to accept
Virtual Orientation Session
March 2023
February 23-March 14, 2023
March 15, 2023
Scholars to complete BEAM Modules 1-2
Virtual Live Learning Session: Module 1-2
April 2023
March 16-April 11, 2023
April 5, 2023
April 6-25, 2023
April 26, 2023
Scholars to complete BEAM Modules 3-4
Virtual Live Learning Session: Modules 3-4
Scholars to complete BEAM Modules 5-6
Virtual Live Learning Session: Modules 5-6
May 2023
May 3, 2023
May 8-9, 2023
Late May 2023
Introduction to Projects and Coaching
In-person Mini PHIT 2023 in Washington, D.C.
Team Coaching Session 1
June 2023
June 5-7, 2023
Mid-June 2023
Virtual PHIT 2023
Team Coaching Session 2
July 2023
Early July 2023
July 26, 2023
Individual coaching session 3
Virtual Live Learning Session: Skill Application Showcase and Commencement Celebration
Have Questions or Want to Learn More?
Find our helpful Q&A here.
Please email Hanna Pratt, Program Manager, National Coordinating Center for Public Health Training at hwpratt@nnphi.org with any questions regarding the Strategic Scholars Program or application process.
This project is supported by the Centers for Disease Control and Prevention of the U.S. Department of Health and Human Services (HHS) as part of a financial assistance award (CDC-RFA-OT18-1802: Strengthening Public Health Systems and Services Through National Partnerships to Improve and Protect the Nation's Health) totaling $500,000 with 100 percent funded by CDC/HHS. The contents do not necessarily represent the official views of, nor an endorsement, by CDC/HHS, or the U.S. Government.