Making the United States the Healthiest Nation in One Generation…One Tweet at a Time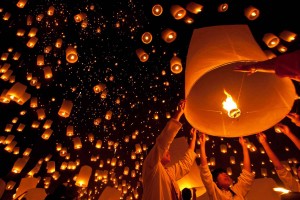 While prepping for the Spring Open Forum and gearing up for the official launch of the Public Health Learning Network, we joined our members in the sixth annual National Public Health Week (NPHW) Twitter Chat (#NPHWchat), on April 6, at 2:00-3:00 PM ET.
The yearly Twitter chat is a critical component of NPHW, hosted by the American Public Health Association (which has served as the organizer of NPHW for over 20 years).
The list of #NPHWchat participants seems to balloon each year and nearly every national and regional organization that invests in public health and well-being is represented. Participants this year included the U.S. Environmental Protection Agency, the American Medical Association, and Aetna as well as familiar faces like the Centers for Disease Control and Prevention and the Robert Wood Johnson Foundation.
This year's #NPHWchat theme? "Healthiest Nation 2030."
Check out the Storify story below to see what our members and partners had to say about making the United States the healthiest nation in one generation.