Learning Opportunities: Syphilis Epidemic, Health Emergencies, Population Health Practice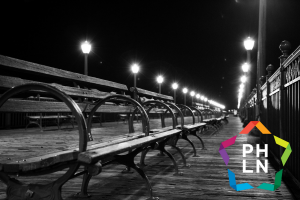 Public Health learners, this week the PHLN is sharing learning opportunities from a range of venues: a live webinar, an in-person course, and a self-paced course. Region 9, 3, and 5 are hosting these learning opportunities.
Epidemic of Syphilis and Congenital Syphilis: Understanding the Clinical and Public Health Need for Action in Nevada
Live webinar November 9: Join State Epidemiologist, Sandi Larson and staff from Local Health Authorities to discuss needed actions concerning syphilis and congenital syphilis in Nevada.
Health Emergencies in Large Populations
Live, in-person course January 2-12: The Health Emergencies in Large Populations (HELP) course is offered by the Johns Hopkins Bloomberg School of Public Health in joint collaboration with the International Committee of the Red Cross (ICRC) and the Johns Hopkins School of Nursing. For more than 20 years, the HELP course has offered humanitarian workers an intensive training experience in public health principles and disaster epidemiology. The aim of the HELP course is to equip participants with the basic skills and competencies to enable them to respond to the public health needs of populations in emergency situations.
Interprofessional Practice for Population Health
Self-paced course: It is increasingly understood that collaboration across disciplines is required to advance population health and health equity. This training module, developed by the Michigan (Region V) Public Health Training Center, defines the core competencies of interprofessional education and illustrates their importance within public health through practice-based examples.