Learning Opportunities: Sexuality Education, Community Engagement, Lead in Children, Health Promotion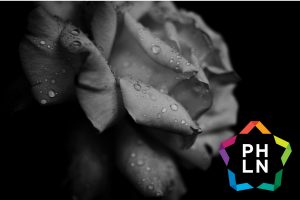 Mark your calendars for three upcoming live learning opportunities with Region 9, Region 10, and Region 4.
Promoting Comprehensive Sexuality Education
Live webinar July 12: In 2017, nearly 195,000 babies were born to young women aged 15-19 years, and people in this same age group accounted for approximately half of all newly reported sexually transmitted infections. Given these statistics, medically-accurate and inclusive sex education is needed now more than ever. This presentation will provide an inside-look on what it truly means for sex education to be comprehensive, as well as outlining the importance and implications of a well-rounded and evidence-based curriculum.
Community Engagement for Public Health Planning
In-person class July 9, Panama City Beach, FL: Participants in this interactive workshop are invited to consider the role of stakeholders from multiple sectors in creating healthier communities. In addition to building cross-sector collaboration, particular attention will be given to ensuring those directly impacted by public health concerns have a voice in decision-making. The workshop will cover practical strategies to identify and engage diverse stakeholders and gather community input; facilitation and participatory planning techniques; and organizational models for collaborative decision-making (from advisory groups to coalitions). Participants will have the opportunity to develop a draft community engagement plan throughout the session and are encouraged to focus on an actual program or policy that could benefit from such a plan.

Comics for Health Promotion
Live webinar July 23: This one-hour webinar will introduce the field of graphic medicine and speak to how the tools and principles are being translated in new ways to public health work. Participants will have the opportunity to learn from examples in health promotion, risk communication, and advocacy ranging from climate change to preventing opioid misuse. The presentation will also include tips for how small and low-resourced health departments can begin this work or borrow from existing efforts.
Elevated Lead in Children – The Potential for Harm and Our Response to the Problem
Live webcast August 14: Lead poisoning in children continues to be a problem in Alabama. This program will discuss ways to find sources of lead in a child's environment, treat children with elevated lead, and prevent lead poisoning in the future.