Learning Opportunities: Risk Reduction, Public Health Foundations, Peace of Mind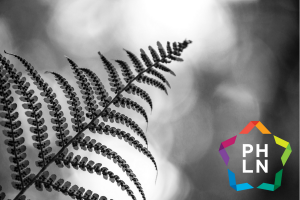 The Public Health Learning Network is closing out July with a live learning opportunity and a self-paced module by Region 5. Region 9 gives us a live webinar to look forward to in July.
The HIV Care Continuum: Risk Reduction and Care for Persons Living with HIV (PLWHIV)
Live webinar June 25: In this one hour webinar, Dr. Neha Sheth Pandit describes the HIV care continuum for positive patients and why they sometimes fall out of the continuum, antiretroviral treatment, and linkage to care. She will also address the needs of HIV patients and how influence and persuasive communication can encourage the continued use of treatment and services to achieve viral suppression.

Foundations of Public Health Practice
Self-paced module: This module was designed to address 12 foundational learning objectives of public health. The module is divided into four parts – you will hear from University of Michigan faculty as well as practitioners from the Great Lakes region about the core philosophies of public health, the importance of evidence-based practice, the various factors that influence health, and the necessity of taking an ecological perspective to population health. 
The Restless Mind: Finding Peace and Support in a Busy World
Live webinar July 12: Worry and distress are feelings that many people feel occasionally when faced with potential harm. Others may live with more chronic anxiety about upcoming events in their lives by feeling tension and ongoing nervousness. Anxiety can cause distress and un-ease in dealing with everyday life. Many different ways exist to gain more ease, improve anxious feelings and/or even prevent anxiety.

Learning Objectives:
1) Review the definitions of anxiety, stress, and trauma.
2) Examine the symptoms of anxiety including the impact of anxiety on health and the factors that can affect stress.
3) Identify assessment and screening tools for anxiety with linking referral resources for support and treatment
4) Evaluate the importance of self-care and how to use self-care tips to mediate stress.