Learning Opportunities: Public Health Preparedness and Systems Thinking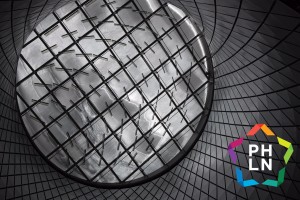 This week, the Public Health Learning Network is pleased to announce two upcoming live webinars from Region 4 and Region 10 on emergency preparedness and systems thinking.
Public Health Emergency Preparedness and Response Capabilities: National Standards for State, Local, Tribal, and Territorial Public Health
Live webinar January 25: The purpose of this webinar session is to provide public health professionals and their partners with an initial working knowledge of the Center for Disease Control and Prevention (CDC) capability update initiative for emergency preparedness and response and how it applies in practice. This webinar may be of particular interest to those working in preparedness and response from multiple sectors and roles including state and local governmental public health, academia, health care, communications, responders, and community agencies. The capabilities are national standards that are cross-cutting among public health priority topics to support the full preparedness cycle. The capabilities provide a planning framework, help define roles, offer tools for stakeholder collaboration, suggest consistent terminology, and consider evaluation planning. Learn more »
Systems Thinking in Pubic Health
Live webinar January 29: Looking for ways to understand messy, complex health issues like obesity or climate change but don't know where to start? In the January session of Hot Topics in Practice, Mary Kay Chess explores the use of systems thinking as a tool for understanding and resolving difficult problems.
Part one of this two-part series includes an overview of systems thinking and mapping, strategies for identifying diverse stakeholders and collaborations, and ways to move groups toward more upstream solutions. The presentation will emphasize why systems thinking is a critical skill for public health leaders and discuss how this approach can build greater collective intelligence and innovations. Part two of the series will air in February 2019 and explore how systems thinking can be applied to mental health and preventing opioid misuse. Learn more »