Learning Opportunities: Policy Engagement, Vaping, Human Trafficking, Grant Writing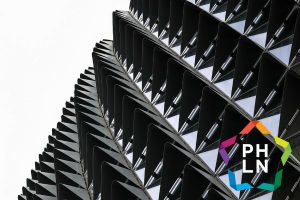 August is approaching, along with the launch of several exciting learning opportunities. Region 2, Region 9, and Region 3 bring us a variety of learning modalities to fill our professional development needs.
Policy Engagement: An Essential Role for Public Health Agencies in Public Health 3.0
Live webinar August 8: Join the Region 2 Public Health Training Center for their August Log-in2Learn live webinar. Participants will learn about various policy-focused approaches that public health agencies can utilize from Sylvia Pirani, MPH, MS, Public Health Practice Consultant.

Vaping 101
Live webinar August 9: This presentation will help attendees orient to the current youth vaping epidemic in Hawai'i.
Learning Objectives:
1. Compare national, state and local Hawai'i youth vaping rates.
2. List the top three reasons why youth use electronic smoking devices (ESDs).
3. Describe the health effects of nicotine in youth.
4. Discuss potential health impacts of vaping.
5. Discuss recent changes in ESD technology that increase the vulnerability of youth to ESD use and nicotine addiction.
The Role of the Healthcare Community in the Fight Against Human Trafficking
Live webinar August 9: During this presentation, Ingrid Johnson, a nationally recognized Human Trafficking speaker, nurse, and mother of a survivor will discuss national and local efforts in New Jersey to combat Human Trafficking.
Grant Writing for Public Health Professionals: fall 2019
Online course starting September 2019: Through this 12-week online learning program, participants will learn to magnify the impact of their organization through improved grant fundraising skills that increase organizational funding to meet public health needs. Participants will utilize online synchronous learning sessions and coursework throughout this course to meet the goals and learning objectives of the program.