Learning Opportunities: Opioid Policy, Leading Change, Experiential Learning, Strengths-based Leadership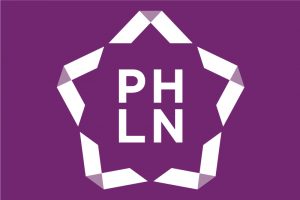 Check out these upcoming trainings from Region 4, Region 2, and Region 3.
Opioid Epidemic and Policy: Where have we been and where are we now?
Webinar September 23: The current opioid epidemic exists in the context of unique drivers and circumstances including pharmaceutical marketing, business decisions of illicit drug distributors, stigma, inadequate medical and behavioral health systems, social determinants of health, among other factors. Response to this public health crisis has mobilized release of new guidance materials, legislation, funding, and policy change to address prevention, treatment, and recovery. Response to opioid use as a public health concern, however, is not new. This presentation will provide a brief overview of the history of opioid crisis and response, and the policy and programmatic response to the current crisis, including how the Substance Use-Disorder Prevention that Promotes Opioid Recovery and Treatment for Patients and Communities Act (SUPPORT for Patients and Communities Act) is guiding current federal response. A systems mapping framework will be used to describe how specific policy actions fit into the overall response effort, and the populations affected.

Change and Public Health: A Deeper Look into Leading Change Successfully
Webinar October 1: Join the Region 2 Public Health Training Center for their October Log-in2Learn live webinar. Participants will learn about Change Management in Public Health from Emil J. Sadloch, MA President: SADLOCH DEVELOPMENT ASSOCIATES.

Tips for Success: Making the Most of Experiential Learning
Webinar October 11: Bring your questions and join in an interactive discussion about what works (and what doesn't!) when engaging in experiential learning opportunities, such as HRSA supported field placements and faculty-student collaborative projects. Panelists will include students, field placement supervisors, and faculty who will share advice, learned experiences, and tips for success. Be prepared to share your thoughts and experiences with panelists and participants as we work together to identify best practices for success.

Strengths-based Leadership: Creating Workplaces that Work
In Person October 23: Leaders shape both the direction of their organizations and also shape the culture. Successful leaders are self-aware and recognize their roles in shaping culture. They can identify strengths in themselves and others,
articulate their values, and know how to leverage both to build a productive culture. This workshop uses Gallup's CliftonStrengths assessment to help emerging and established public health leaders navigate the path of building positive workplace culture through understanding their strengths and values.