Learning Opportunities: Communicating with partners, Opioid Use and Treatment in Hawai'i, Strategies for LGBT+ Evaluation, Health Equity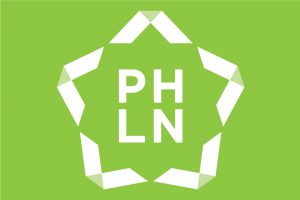 We're excited to kick off September with these learning opportunities. Learners have a variety of trainings to choose from, brought to us by Region 2, Region 5, Region 9, and the American Evaluation Association.
Building BRIDGES to communicate with multi-sector partners
Online webinar September 10: This webinar series is designed to help you convey public health messages that resonate with audiences outside of public health. Using the approach of building BRIDGES, this webinar will concentrate on communication with potential collaborative partners. It is well known that multi-sectoral partnerships are key to addressing some of society's most deep-seated problems, and that multiple perspectives are beneficial in seeking to effect meaningful and sustainable change. It is essential in such collaborative efforts to be able to build on commonalities, and communicate across differences, recognizing various stakeholders' goals, assumptions, and approaches. Drawing on policy sociology and inquiry-as-stance, this webinar explores communication to and from policy-makers, the media, and other potential partners. You'll have the opportunity to explore the main challenges in successful cross-sector communication. You'll examine how communicating with multisector partners contrasts with communicating with a public health audience. And you'll learn the steps for building bridges to potential collaborators.

Evaluate With Pride: Culturally Responsive Strategies for LGBT+ Evaluation
Online webinar September 12: Recent discourse within the field of evaluation has come to emphasize the importance of cultural responsiveness across all aspects of evaluation work. However, these efforts to date have primarily centered on race and ethnicity, in addition to extensive discussion on the inclusion of women and girls in evaluation work. While both of these discussions are timely and merited, there are other dimensions of culture and identity within individuals and community groups that must be considered. In her 2017 Culturally Responsive Evaluation and Assessment Conference keynote, Dr. Robin Miller called for the field to do better when it came to including sexual orientation and gender identity (SOGI) assessments within evaluation practice. To answer this call, it is crucial that evaluators have appropriate language, understanding, and actionable strategies to be inclusive of the LGBT community in their work. This session will highlight the importance of LGBT cultural responsiveness and community inclusion both within evaluations tailored to this population, as well as in more general evaluation work, and will provide guidance for attendees to help strategize how they will implement this knowledge in their work moving forward.

Behind the Headlines: What is Really Happening with Opioid Use and Treatment in Hawai'i
Online webinar September 20: Use of opioids such as heroin, morphine, and prescription pain relievers has expanded to levels of dependency in many individuals. Several factors contribute to the breadth and complexity of this urgent problem: severe chronic pain, greater use of prescriptions, aggressive marketing by pharmaceutical companies, among others. Updates about treatment, services, solutions, and resources exist here in Hawai'i to reduce harm and improve quality of life for all.

Population Health and Health Equity
Self-paced course: A physician, nurse, or other health professional's potential role in patient health does not stop at the clinic doors. Appreciating the impact of social and environmental conditions on health can create physician advocates and elevate the care provided in clinical settings. In four modules featuring academic and practice-based experts, this course introduces key concepts, strategies, and resources for learners to consider and apply in their own practice to improve the health of their communities.