Learning Opportunities: Climate Change, Cross-Jurisdictional Sharing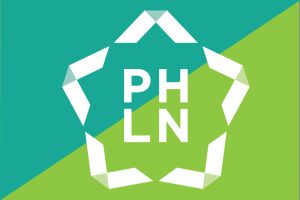 Mark your calendars for these two upcoming professional development opportunities. Region 3 is hosting an upcoming conference on climate change, and the Center for Sharing Public Health Services is sharing an online webinar.
Climate Change and Public Health: Addressing the Growing Crisis
In-person Conference September 21: This conference is co-sponsored through the West Virginia University College of Law Center for Energy and Sustainable Development and the West Virginia Center on Climate Change. Accelerating climate change is affecting every facet of human life and well-being. From the economic, physical, and mental injuries stemming from extreme weather—to the deadly political and national security impacts of global disease, food scarcity, and forced migration—these growing impacts and more threaten human health and safety worldwide. What is at stake and what can we do? At this free public educational program, attendees will hear and discuss presentations from experts in the field of climate change and human health—and learn about the latest developments, issues, and practices we can use to successfully confront this crisis.

The Value of Cross-Jurisdictional Sharing
Online webinar September 13: While it's not unusual for decision-makers to consider cross-jurisdictional sharing (CJS) primarily as a tool to reduce costs, in reality the greatest value of these arrangements comes in the form of a more effective public health presence in the community. Carefully planned CJS arrangements can yield a host of significant benefits, such as securing much-needed additional staff expertise, maintaining programs that otherwise would be lost to budget cuts or the end of a grant, and enhancing policies and practices to address the community's health needs. This webinar will feature the CJS arrangement in Genesee and Orleans Counties (NY). Health Director Paul Pettit will describe the value proposition of their model, and how he used the opportunities presented by combining management teams to gain new efficiencies and make practice improvements for both county health departments. Additional examples from the field also will be shared throughout the program.