Focusing on the Future: Supporting Public Health's Young Professionals and Emerging Leaders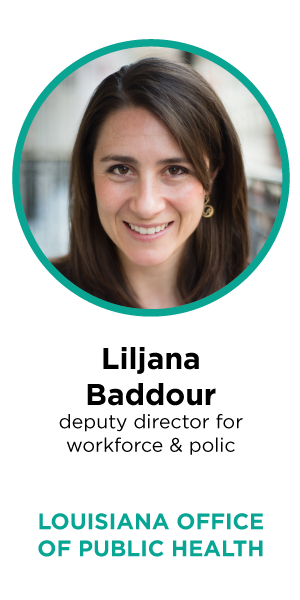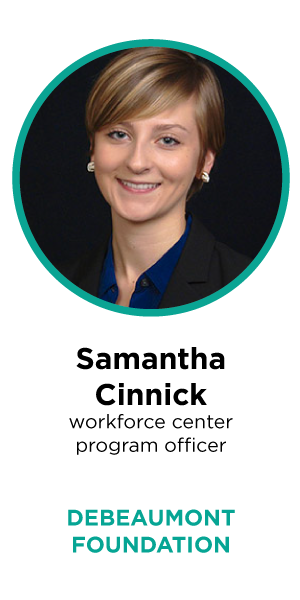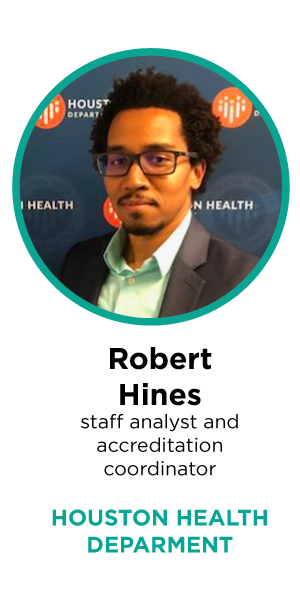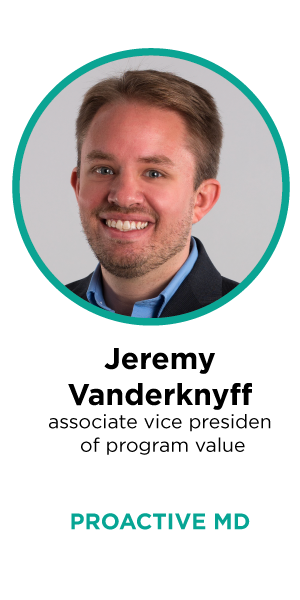 Nearly half of public health professionals working in health departments intend to leave their positions in the next five years, according to data from the 2017 Public Health Workforce Interest and Needs Survey (PH WINS). Young professionals ages 21 to 30 only make up about 10 percent of the workforce. If you increase the upper limit of the age range to 35, you get closer to 20 percent, but that number is troubling when you consider that the Pew Research Center recently reported one in three (33 percent) American labor force participants are Millennials (Pew defines millennial as ages 21-36 in 2017), making them the largest generation in the U.S. labor force.
An aging workforce and increasingly complex public health problems raise concerns about what changes need to be implemented to advance public health practices and properly engage future leaders for a career in a demanding and evolving field. The PH WINS data also shows that nearly one-third of young professionals are poised to leave the field within the next year, citing lack of advancement opportunities and workplace environment as the top two factors. We wanted to understand what inspired young professionals to enter public health, what they need to be successful, and what needs to happen to keep them engaged and invested for the long-term. We reached out to several young professionals across the country to hear what they need as individuals and what they believe the field needs as a whole.
Robert Hines, a 38-year-old staff analyst and accreditation coordinator in the Houston Health Department Office of Performance Management, initially planned to go into the medical field and elected to pursue a Masters in Public Health to bolster his credentials. Over time, he developed an appreciation for the approach and overall objective of public health. He also saw an opportunity to gain real-life experience in public health practice and contribute to a field that often intersected with people in his community.
Hines stressed that the experience young professionals are able to obtain early in their careers should include opportunities to lead and discussed the need for leaders to listen to new ideas that come from their younger colleagues. The PH WINS findings align with that notion: young professionals do not believe creativity and innovation are rewarded or that there is adequate communication between senior leadership and other staff. "The community and state of public health is evolving, and the profession needs to evolve along with it," said Hines.
A recent study conducted by the Boston College Center for Work and Family highlighted the importance of career advancement and skill development among Millennials. For the young professionals with whom we spoke, encouraging creativity, creating opportunities for advancement, and forming meaningful relationships were considered keys to maintaining a high level of engagement at work.
Jeremy Vanderknyff, 33, had an epiphany while working on his Masters degree abroad. He realized the health disparities and inequities he was researching halfway across the globe were some of the same issues his community back home was facing. When he returned to the States, he started working as a volunteer with the South Carolina Department of Health and Environmental Control, and he has been able to turn that initial volunteer opportunity into a decade-long career in public Health. As Associate VP of program value at Proactive MD, Vanderknyff considers the learning opportunities focused on public health quality improvement and mentorship from colleagues and leaders instrumental to his success and the success of his teams.
Liljana Baddour, deputy director for workforce and policy at the Louisiana Department of Health's Office of Public Health, shared that her belief in creating more fairness and equity in health was strengthened through her domestic and international travel. As she progressed in her career, Baddour sought specific feedback from colleagues and asked lots of questions–to colleagues and to the people in the communities she served. "In one of my first roles in public health, I realized the importance of gaining support from key leaders," said Baddour. "Finding resources and contacts to gain skills in this area was a different story. Once I did find contacts, connecting with peers in current or former similar roles to talk through issues was the key."
Samantha Cinnick, 25, workforce center program officer at the de Beaumont Foundation, entered the public health field because she believed it aligned well with her personal values and would enable her to fulfill her personal mission. However, she did note that her eagerness to make an impact also created challenges along the way.
"The most challenging problem I've had to deal with in my career is how to say no," said Cinnick. "In public health, especially among young professionals, we are determined to make a difference. Sometimes, that viewpoint drives us to say yes to every idea, every request, every project, without thinking about if saying yes to that thing will get us to the difference we are trying to make."
In her previous role as center coordinator for the of the Region 2 Public Health Training Center, Cinnick was responsible for supporting the delivery of relevant, high-quality training to governmental public health workers in New York, New Jersey, Puerto Rico, and the U.S. Virgin Islands. This experience gave her unique insight into how public health agencies can help young professionals say "yes" to valuable learning opportunities that lead to growth, development, and advancement. However, she doesn't believe young professionals should wait for opportunities to be presented to them by colleagues or supervisors. Instead, she advises and encourages peers to find new and exciting ways to practice the skills they want to master.
The 2017 PH WINS report includes an explicit call for the public health community to improve its ability to equip future leaders with the skills necessary to carry out essential responsibilities and respond to the changing landscape of the U.S. public health system. Young professionals like Baddour agree, noting that public health professionals should "lead not just for today's workforce but for the future and what the future workforce needs—including taking risks on new approaches and ideas."
So, what should current public health leaders do to promote these ideas? Direct advice from young public health professionals affirm what the data shows: encourage innovation, make room for professional development, and set clear paths for advancement. A lot of this comes down to policies at the organizational level, but there are plenty of untapped resources out there to help advance emerging leaders. The Public Health Learning Navigator, for example, is a resource accessible to public health professionals at every stage in their career.
We've included a few learning opportunities below that can help current leaders, emerging leaders, and young professionals create environments and promote workplace cultures where young professional can thrive. The Leadership Development course bundle is a great fit for young professionals looking for learning opportunities to help build leadership skills that can help advance their career.
Leadership and Multi-generational Dynamics: Mentoring a New Generation of Leaders in the Workforce, archived webinar
Region IV | Explore this Learning Opportunity
This webinar will expose participants to both the challenges and benefits of a transgenerational workforce for public health professionals as it relates to the future of health and healthcare delivery in the United States. It discusses evidence-based research and strategies for mentoring and professional development in this environment. Participants will learn how to elicit feedback from partners, techniques for effectively mentoring individuals of different generations, and how to develop and implement strategies to enhance opportunities for professional development. Additionally, this webinar will teach participants how to assess staffing needs, evaluate qualifications of staff members and volunteers needed for programs, and develop and implement strategies to retain staff members and volunteers.
Leadership Training: Succession Planning, online course
Region IX | Explore this Learning Opportunity
Succession planning is an important component to have as part of an organization's strategic plan. This training offers a model and best practices on how to implement elements of succession planning systematically.
Leadership Development, course bundle
Region VI | Explore this Learning Opportunity
The Leadership Development course bundle is an online version of the highly successful South Central Public Health Leadership Institute. The online version aims to enhance and develop leadership skills in participants through education and individual change and growth.  The course bundle stresses the application of core functions to public health issues and translation of leadership skills into tools for community empowerment.