Navigator Reviewers: Building a Sustainable, Competitive, and Knowledgeable Public Health Workforce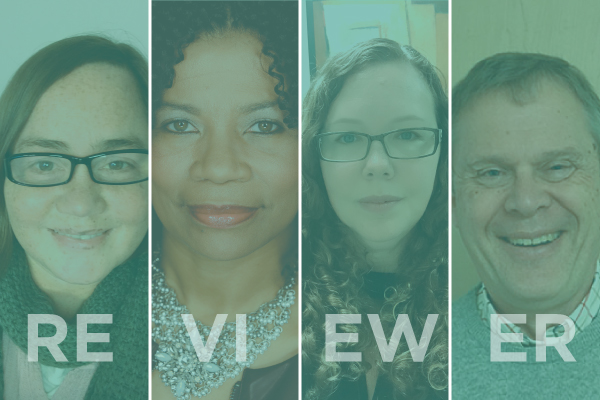 Since February 2018, more than 180  trainings have been nominated for inclusion on the Learning Navigator. Identifying online trainings that meet rigorous guidelines set forth in the Quality Standards for Training Design and Delivery: Online Learning Edition–the first ever, research-tested tool to assess quality in public health online learning–is a critical and time intensive process. Each training is reviewed by a team of three professionals who bring a range and wealth of experience, perspectives, and knowledge to this collective effort to support quality learning for the public health workforce. We reached out to four individuals who decided to become a reviewer for the Learning Navigator to understand what they've gained from the process and how they think this new online platform will support learning among public health professionals across the country.
Myra Lowe, deputy assistant secretary for the Louisiana Department of Health Office of Public Health Center for Finance and Operations, recognized the Learning Navigator's potential to provide growth opportunities for public health learners and wanted to be a part of the early effort to support the workforce. "[The Learning Navigator] ensures that the Public Health Workforce will have continuous opportunities to build and retain a workforce that is sustainable, competitive, and knowledgeable," says Lowe.
The shift in the way people learn was a point emphasized by Raymond Strikas, education team lead for the Communications and Education Branch of the Immunization Services Division at the National Center for Immunization and Respiratory Diseases. "E-learning is here now, and will only increase in importance," Strikas shares "It is vital public health staff learn how it should be best developed."
One of the many benefits of being a Learning Navigator reviewer is "being exposed to perspectives and approaches, related to accomplishing public health priorities," according to Jenny Dickherber, public health and community programs consultant. "[C]onducting an online training is such a different animal than face-to-face trainings," says Dickherber. " As the facilitator or producer of an online training, it seems as though your audience plays a different role than when face-to-face. In an online training, you have to trust that the learning objectives are clearly being delivered to everyone equally." Strikas agrees and encourages others to become reviewers in order to learn how various trainers and curriculum developers present information, including what not to do in online trainings.
Page Barningham, operations and management consultant for the Florida Department of Health in Lake County, mentioned the benefit of learning while you review, which we've heard from several reviewers we've spoken with since the Learning Navigator has launched. Dickherber emphasized the value of being introduced to new training providers and being able to identify the training sources to revisit as a potential for additional trainings for my individual professional growth.
Reviewing trainings on the Learning Navigator also allows training developers and curriculum designers to gain an in-depth understanding of the Quality Standards for Training Design and Delivery. Strikas notes the advantage of knowing there are standards developers should strive to meet for training materials and the benefits of using that knowledge to improve future offerings.
Ultimately, the Learning Navigator is focused on the public learner. And so are the reviewers. Lowe adds, "This review process is helpful with clearly defining the training that will be more impactful, practical, resourceful, and useable for the public health professionals to use in their daily roles." She also shared her satisfaction with helping to select quality training that her peers across the country will use and an appreciation for the tremendous work going on behind the scenes to ensure public health has a viable future with a sustainable workforce.
The first step to becoming a reviewer is quick and simple. Just share your name and email address with us here, and we'll follow up with more information about how you can contribute to this growing body of quality online trainings.
Thanks to our most recent cohort of 35+ reviewers, there are 14 new 'certified quality' trainings available to public health learners on the Navigator.