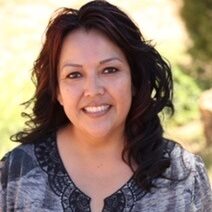 Grants and Contracts Specialist
Nikola Toledo serves as the Grants and Contracts Specialist for the National Network of Public Health Institutes (NNPHI). Nikola supports the Grants and Contracts Officer with the agreement process, supports the Chief Strategy Officer with the CoAg 1802 and CDC Performance Progress and Monitoring Reports and is also responsible for monitoring grant sub-recipients. She has 15 years of grant, contracts and accounting experience: 10 years in tribal government and 5 years in the university environment.
Prior to joining NNPHI, Nikola worked as a Grant Accountant, where she was responsible for federal grants awarded to the tribe. She earned her Bachelor of Science in Business from Arizona State University and her Master's in Public Administration from the University of New Mexico.
Contact Nikola at ntoledo@nnphi.org