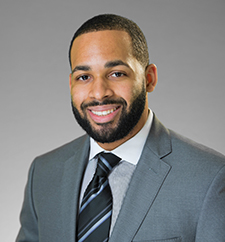 Communications Associate
Communications Associate
Washington, D.C.
As the communications associate, Maurice Starks plans and implements NNPHI's communications strategies in addition to overseeing the dissemination of NNPHI publications and digital marketing. Additionally, Maurice helps to plan and develop digital strategies and tools as well as marketing plans for the Hurricane Response Hub, co-leading management of website strategy development, content creation and web content project management
Maurice has a unique professional background and brings with him years of passionate experience working across several sectors including politics, arts & entertainment, and nonprofit. His passion to engage and curate unique experiences in order to foster long-lasting connections has driven Maurice to spearhead within communications.
A native of Washington, D.C., Starks received his degree in public relations from Bowie State University. He has previously held positions with The Congressional Black Caucus Foundation, Wagner & Company (an affiliate of Live Nation), United State Senate, and United States Department of Agriculture.