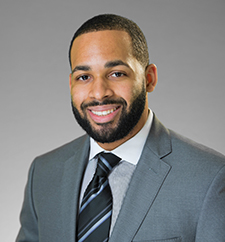 Communications Associate
As the communications associate, Maurice Starks leads the marketing and public relations efforts for NNPHI. Starks has a unique professional background and brings with him years of experience working across several sectors including politics, arts & entertainment, and nonprofit.
Prior to joining the staff at NNPHI, Starks served as press lead for Wagner & Company. Working directly beside the CEO to execute events, engage influencers, and connect with members of the press, he successfully garnered media coverage from major publications of the agency's major events and accomplishments. During his time at the Congressional Black Caucus Foundation, Starks served as the administrative lead for the Center of Policy Analysis and Research, developing brand content and overseeing organizational outreach to increase engagement with key stakeholders.
A native of Washington, D.C., Starks received his degree in public relations from Bowie State University.
Contact Maurice at mstarks@nnphi.org.