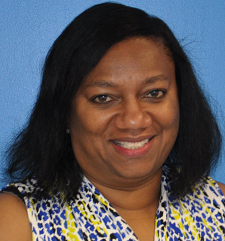 Senior Vice President of Finance and Administration
New Orleans, L.A.
kramsey@nnphi.org
Kim O. Ramsey serves as the Senior Vice President of Finance and Administration for the National Network of Public Health Institutes (NNPHI). As a member of the Senior Leadership Team, the Kim defines and implements the infrastructure and systems needed to support the continued growth of the organization. She builds and leads effective and streamlined administrative and financial systems, including financial, accounting, legal, operations and human resources.
Kim started her professional career as a staff auditor with Price Waterhouse in New Orleans. Following a six-year stint, she left public accounting to work in the nonprofit arena. She has more than twenty years of experience in supporting religious institutions, primary and secondary educational institutions, higher education, and disability services.
Kim is a native New Orleanian and graduated from Loyola University of the South with a BBA in Accounting and Secondary Concentration in Spanish. She is a member of the Louisiana Society of CPAs, the American Institute of CPAs, the Chartered Global Management Accountants and the Institute for Internal Controls.