Training Highlights: Recovery, Leadership, Trauma, LGBTQ Health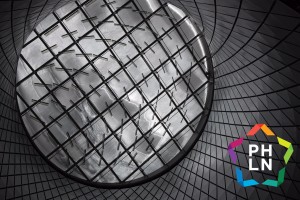 Don't miss these latest offerings from the PHLN. Learn more about recovery approaches, leadership resources, trauma-informed practice, and LGBTQ health equity.
Recovery Approaches and Improving Attitudes for Success Living
Recovery Approaches for anyone includes a range of interventions, strategies, treatments, and individual behavior changes. The strengths approach helps many recovering individuals focus on improving their emotional wellbeing and attitudes about how they live their lives. Live on March 16.
Sharing Outside of the Box
Join us for a Digital Exchange of resources, best practices, and new approaches to Public Health 3.0 to build strong leaders and develop the workforce. Not your typical webinar, this innovative Exchange brings together a panel of leaders from across Region VII for an open dialogue around the themes of Public Health 3.0: A Call to Action to Create a 21st Century Public Health Infrastructure. Live on March 22.
Building a Trauma-Informed Health Practice
In this one-hour webinar, which is part of the Hot Topics series, Karolyn Holden, Director, Grays Harbor County Public Health and Social Services, shares how her rural public health agency took deliberate steps toward building a more trauma-informed practice. Live on March 27.
Health Equity Online Course: LGBTQ (Spring 2018 session)
A principle aim of this learning experience is to maximize participants' engagement with the instructional materials, but also with one another. During this course, participants will watch/do approximately 1 hour of "on your own" work each week, followed by a 1 hour, facilitated discussion with a cohort of peers, held via bidirectional video. In this course, you will:
Examine individual biases about LGBTQ communities
Develop a dictionary of terms related to sexual orientation, gender identity, and gender expression
Summarize the health disparities experienced by LGBTQ individuals
Describe the unique needs of this population
Describe consequences of bias and discrimination
Analyze workplace and community practices that promote or prevent bias and discrimination
Live on April 18-May 23.