7 Ways that NNPHI Collaborates and Partners with the Centers for Disease Control and Prevention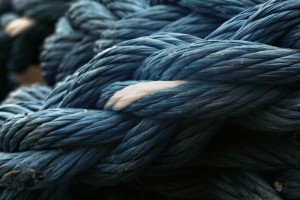 Alone we can do so little; together we can do so much. ― Helen Keller
Teamwork, systems thinking, and supporting entrepreneurship are values at the core of NNPHI and we are committed to aligning a broad range of partners, including the federal government, in the passionate pursuit of collective social good.
For over a decade, NNPHI has been collaborating with the Centers for Disease Control and Prevention (CDC) to improve public health systems and population health. The CDC has the highest approval rating of any government agency, according to a poll from the Pew Research Center. Our collaborations with the CDC truly put us in a position to address the conditions that determine health and well-being on a broad scale.
Here are seven ways that NNPHI and CDC work together to advance common goals and support healthy communities.
1. NNPHI is one of 25 partners on the Office of State, Tribal, Local and Territorial Support (OSTLTS) Cooperative Agreement mechanism.
The OSTLTS National Partner Cooperative Agreement (CoAg) is aimed at building capacity of the public health system to improve population health. Through this flexible and nimble mechanism, NNPHI collaborates with Centers/Institutes/Offices (CIOs) across CDC and public health institutes on a variety of projects on everything from quality improvement to foodborne illness outbreaks. The mechanism allows any CIO to collaborate with NNPHI to achieve mutual goals for both domestic and international work – it can even support interagency transfers. In the current year, NNPHI supports over 30 projects engaging 16 different Divisions across CDC.
NNPHI recently developed CoAg Standard Operating Procedures to describe how NNPHI works collaboratively with CDC CIOs and members to achieve the desired outcomes of a given project and articulates expectations of roles and responsibilities to reduce the likelihood of miscommunication, avoid duplication of efforts, and promote quality. Contact me, Kelly Hughes, Associate Director, Program Strategy, to request a copy.
In addition to the CoAg, many public health institutes apply directly to CDC for specific funding opportunities, in some cases applying on behalf of health departments (with their consent). This varies year to year, but, in 2015, at least 11 member public health institutes received funding directly from CDC for a total of 58 projects. These results are based on an analysis that NNPHI conducted of the Tracking Accountability in Government Grants System database.
2. CDC contributes funding to NNPHI's Cooperative Agreement with HRSA to serve as the National Coordinating Center for Public Health Training
Since 2014, NNPHI has been serving as the National Coordinating Center for Public Health Training (NCCPHT) through a four-year Cooperative Agreement with the Health Resources and Services Administration (HRSA). As the NCCPHT, NNPHI partners with 10 Regional Public Health Training Centers (RPHTCs) and 39 local performance sites to offer high-quality training, tools, and resources for thousands of professionals engaged in the critical work of advancing public health practice and improving population health. But what you may not know is that CDC is contributing funding to this effort through these three CDC/CIOs: OSTLTS, the Office of the Associate Director for Policy, and Center for Surveillance, Epidemiology and Laboratory Services. The CDC Project Officer for this Cooperative Agreement, Melanie Lagarde, has also connected CDC subject matter experts with each of the 10 RPHTCs by focus area. Engage, share and connect with the NCCPHT by signing up for news and information from the NCCPHT, delivered right to your inbox, starting in 2016.
3. CDC/OADP's Achieving Public Health Impact Through Policy (APHIP) IDIQ
NNPHI is partnering with Deloitte on a 10-year Indefinite Delivery/Indefinite Quantity (IDIQ) contract through CDC's Office of the Associate Director for Policy. The purpose of the Achieving Public Health Impact Through Policy (APHIP) IDIQ contract is to provide services and develop products that are focused on using scientific and program expertise to advance policy change that promotes health. This IDIQ puts NNPHI on a list of federally approved vendors who can bid on task orders put out as part of the project. For more information on accessing this mechanism, please email policyidiq@cdc.gov.
4. CDC/NCIRD's Immunization Consulting Research Arm IDIQ
NNPHI is partnering on a 10-year Immunization Consulting Research Arm (ICRA) IDIQ contract through CDC's National Center for Immunization and Respiratory Diseases (NCIRD). With a ceiling value of $170M, the goal of the IDIQ is to help integrate Immunization Information Systems so that data can be more easily shared between states and analyzed on a national level. This IDIQ puts NNPHI on a list of federally approved vendors who can bid on task orders put out as part of the project. You can access this mechanism by contacting Christina E. McMillian, CDC Contracting Officer.
5. Liaison to the Community Preventive Services Task Force
For several years, NNPHI has been a liaison organization to the Community Preventive Services Task Force, the CDC-appointed panel of public health and prevention experts that provide evidence-based findings and recommendations included in The Community Guide. For more information, contact me.
6. NNPHI News You Can Use
NNPHI sends a monthly e-publication to CDC and other federal and foundation partners highlighting critical resources, news, and updates to nurture collaboration and advance common goals. Content includes resources and updates from NNPHI, member public health institutes AND regional public health training centers. We also spotlight at least one member public health institute every month. Sign up to receive it.
7. The NNPHI Annual Conference: Register for 2016!
Since 2001, NNPHI hosts an Annual Conference to support and highlight the work of the nation's public health institutes. NNPHI members lead conference programming that explores fresh concepts and strategies for supporting healthy communities at the local, state, and federal levels. Our conference participants include representatives from public health institutes; federal, state and local health agencies; national partners and trade organizations; local, state, and national foundations, and community organizations. The next NNPHI Annual Conference will be held Tuesday, May 17 – Thursday, May 19, 2016 in New Orleans, LA at the InterContinental New Orleans. Register today.
Finally, NNPHI supports public health institutes visiting CDC through a series of meetings with CIOs. At least annually, representatives from several public health institutes travel to Atlanta for these meetings to discuss priorities, share perspectives from the field and explore opportunities for synergy. Connections are created and innovative ideas are born as a result of these meetings.
NNPHI appreciates our collaborative work with CDC and looks forward to many more years of working together to achieve our shared goals of building capacity, improving population health, and elevating the public health workforce.
---
Have an idea to share? Need more information? Want to connect with NNPHI in Atlanta? Contact me, Kelly Hughes.