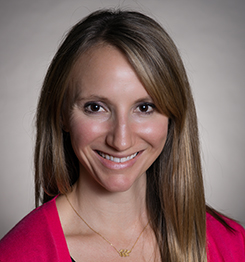 Associate Director, Program Strategy
Kelly Hughes, MPH, RD, CHES, is the Associate Director for Program Strategy at the National Network of Public Health Institutes (NNPHI). Based in Atlanta, GA, she serves as a liaison to the Centers for Disease Control and Prevention (CDC), providing operational and relational support for two cooperative agreements with CDC and managing several obesity and chronic disease prevention initiatives (including sodium reduction and school health) with strategic partners.  Prior to joining NNPHI, Ms. Hughes worked as a Public Health Analyst in CDC's Division of Community Health to conduct policy analysis, partnership engagement, budget formulation, issues management, community health investment tracking and Prevention and Public Health Fund reporting for DCH programs and awardees, such as the Community Transformation Grant and Racial and Ethnic Approaches to Community Health programs. Additionally, she is a graduate of CDC's Public Health Prevention Service fellowship, class of 2009. As a PHPS fellow, she was field assigned to the Minnesota Department of Health to support the Statewide Health Improvement Program. Ms. Hughes also completed rotations within CDC in the Office of Public Health Preparedness and Response in Atlanta and the Office of Global Health Affairs in the HHS Office of the Secretary in Washington DC.
Ms. Hughes has an MPH in Behavioral Sciences and Health Education from Emory University's Rollins School of Public Health and a BS degree in Dietetics from Virginia Polytechnic Institute and State University (Virginia Tech). She is a Registered Dietitian and Certified Health Education Specialist.
Contact Kelly at khughes@nnphi.org or @KHughes_NNPHI