Voices on Gun Violence and Public Health: Our Members and Partners Speak
Author

By: National Network of Public Health Institutes

Date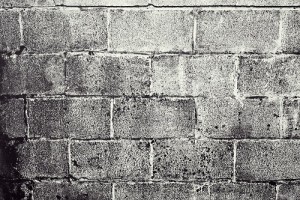 Democratic Leader Nancy Pelosi (D-CA) and Representative Nita Lowey (D-NY) have both issued statements calling for an end to the ban on gun violence research in the omnibus. Meanwhile, the Washington Post reported that Speaker Paul Ryan's (R-WI) office has speculated that the ban "could be an area of compromise" in spending negotiations. Further still, former Representative Jay Dickey (R-AR), author of the current language that bans gun violence research, recently noted that "it is [his] position that somehow or someway we should slowly but methodically fund [gun] research until a solution is reached. Doing nothing is no longer an acceptable solution."
Our communities deserve to feel safe knowing that we are working with the best tools and information available in the fight to reduce gun violence.
As health care providers and public health professionals, we are overwhelmed in our emergency departments, clinics, offices, and communities with the victims of mass shootings, homicides, suicides, accidental shootings, and injuries every day. As we work to address the devastating and long-lasting emotional effects of gun violence on victims and their families, we are hampered by the lack of evidence-based research necessary to point our communities towards proven programs that target gun violence prevention.
A broad coalition of organizations is calling on Congress to end the ban on gun violence research
Gun violence is a serious public health epidemic resulting in the senseless deaths of 90 Americans every day, yet the effective ban on federal research has stymied our progress on gun violence prevention for the past 20 years.
This is why medical and public health organizations representing health care and public health professionals across the country have urged Congress to end the federal ban on gun violence research and fund this critical work. This is why NNPHI has joined the APHA and other CDC Coalition members in urging Congress to strike any language from the spending bill that restricts federal gun violence research.
Thousands of physicians, more than 100 of our country's leading public health researchers, 110 members of Congress, President Obama, Rep. Dickey, and the dozens of national organizations are pressing Congress to allow research to resume. Here is a sampling of what our member institutes and partners are saying about gun violence and public health in the United States.
---
---
Authors:
Continue the dialogue; follow NNPHI on Twitter.