Training Highlights: Unconscious Bias, Disaster Impact, Housing Construction and Health Disparities, Health Equity Through Budgets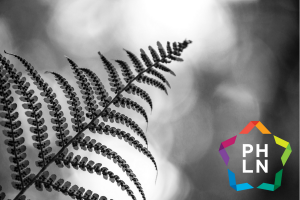 Join the PHLN this week in attending these four eLearning opportunities. We are highlighting a live webinar on unconscious bias, an on-demand course on psychological effects of disaster, a live session on health disparities in vulnerable populations, and a webinar on using budgets to support health equity.
Unconscious Bias: Do I Have the Tools to Recognize It and Speak Up?
On Monday, October 2, 2017 at 12:00 p.m. ET, join Region 4 for a live presentation on unconscious bias. The session will enable learners to work towards reducing the effects of unconscious bias within individuals and organizations. The webinar will explore the link between implicit bias and the impact on organizations. The overall aim of the session is to provide participants with an understanding of the nature of Unconscious Bias and how it impacts on individual and group attitudes, behaviors and decision-making processes.
Disaster Behavioral Health
In this one-hour on-demand online course, Randy Beaton, PhD, EMT of the Northwest Center for Public Health Practice, School of Public Health, University of Washington discusses the psychological phases of a community-wide disaster, common patterns of immediate and long-term public response, mental health risks that rescue workers and victims face, signs that might indicate that a survivor needs a mental health evaluation, and the importance of local preparedness.
Using a Housing Construction Social Enterprise to Address Health Disparities: A Look at Homelessness, Mental Illness, Addictions, and Prison Re-entry.
This live session on Friday, September 29, 2017 at 12:00 p.m. ET will look at health disparities and health equity in populations of people experiencing homelessness, mental illness, addictions, and prison re-entry. Additionally, Dr. Patrick Monahan, Ph.D., Professor of Biostatistics at the IU School of Medicine and Founder, CEO of Home At Last, LLC will use his housing construction social enterprise, Home At Last, LLC, as a case study for how social enterprises can address public health problems.
Achieving Health Equity through Community Control of Budgets
On October 3, 2017 12:00 p.m. ET, join the Region 2 PHTC for a live webinar on public engagement practices that offer community control to historically underrepresented and under-resourced communities. The webinar will feature Jennifer Godzeno, MSUP, MPH, AICP will cover how participatory budgeting can impact health outcomes and social determinants of health, as well as opportunities to integrate data-informed community engagement practices into the allocation of health-focused funds that influence the social determinants of health.