Training Highlights: Rural Health, Racial and Social Justice, Science Education and Health, Cyber Safety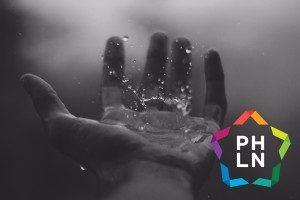 This week, the PHLN is announcing four live learning opportunities. Mark your calendars to advance your public health career!
Understanding the Rural Landscape: What Works in Improving Health and Well-Being
This webinar is an opportunity to address what works to reduce disparities in rural communities and what's needed in future research and practice. It will provide information about existing tools and an upcoming launch of a compendium of resources and that can be helpful when adapting interventions to the needs of rural communities. Live on February 26.
#NYCHealthEquity – Advancing Racial and Social Justice
Join the Region 2 Public Health Training Center during their monthly Log-in2Learn webinar series. This month the webinar welcomes Dr. Aletha Maybank and will explore the following questions:
What role have institutions played in fostering, exacerbating and perpetuating racism and other forms of oppression? In what ways can an institution transform itself to become a multi-cultural, racial justice organization? What are the necessary steps?
How can institutions or organizations work with neighborhoods and communities to amplify their inherent power to heal together? What does it mean to acknowledge power and privilege with regards to ourselves and our institutions? What does it look like to cede power and employ meaningful community engagement?
What role do we have to leverage our power and privilege to embolden larger movements and coalitions seeking to name injustice and liberate oppressed groups? Both as individuals and within our institutions and organizations. Where does public health and social justice advocacy inherently intersect? Live on March 6. 
The Importance of Elementary Science Education on Community Health
Over the last generation, there have been significant structural changes in public education that deprioritize science education. In a time when STEM careers have labor shortages, many of our elementary schools are teaching about less than an hour of science a week. In this talk we will briefly explore the history of science education over the last 20 years and what this means for the health of our communities as today's youth join the workforce. We will also dive into what Sierra Nevada Journeys and other local initiatives are doing to prepare our children for future STEM careers in the 21st Century. Live on March 9.
Cyber Safety and Youth Technology Trends for Adults
Cyber Safety and Youth Technology Trends for Adults, to be held in Pittsburgh, PA, will provide professional educators, those who work with teens, and parents and with an overview of social media and youth technology trends. The course will review phone apps, cell phone use, social media use and misuse, and setting expectations. Ways to talk to young people about the wise use of their technology devices will also be discussed. Let's create a digitally responsible culture among today's Screenagers! Live on March 14.