Training Highlights: Opioid Misuse, Federal Programs and Services, Motivational Interviewing, Harm Reduction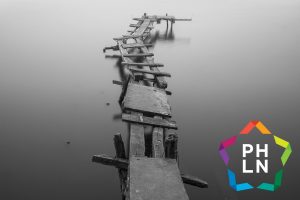 This week, we are highlighting a live session on prescription drug misuse, and three recorded webinars on federal programs, motivational interviewing, and supervised consumption sites.
Cross-sector Collaboration to Address the Prescription Drug Misuse Crisis
Join Region 4 on Monday, December 18, 2017 11:00 a.m. CST for a live learning session. This webinar will describe East Tennessee State University's efforts to curb the opioid epidemic along the continuum of addiction. ETSU's Academic Health Science Center has engaged multiple constituents to conduct federally funded research, community based practice and more importantly, to foster cross-sector engagement and education.
Working Together for the Future: Tapping into Federal Programs and Services in Your Community
This recorded webinar highlighted federal programs and services, with emphasis on how health departments can leverage available resources that may improve health outcomes within communities they serve.
Motivational Interviewing: Eliciting lasting behavior change
In this recorded online workshop, the speaker discussed myths about the behavior change process, presented the evidence base for Motivational Interviewing, and discussed the possible applications of Motivational Interviewing in public health work.
Drug Use and Dignity: Exploring the Potential for Supervised Consumption Sites in King County, Washington
In this one-hour recorded webinar, which is part of the Hot Topics series, members of the Seattle and King County Heroin and Prescription Opiate Addiction Task Force discussed implementing "supervised consumption sites" to address the health and social harms of substances.